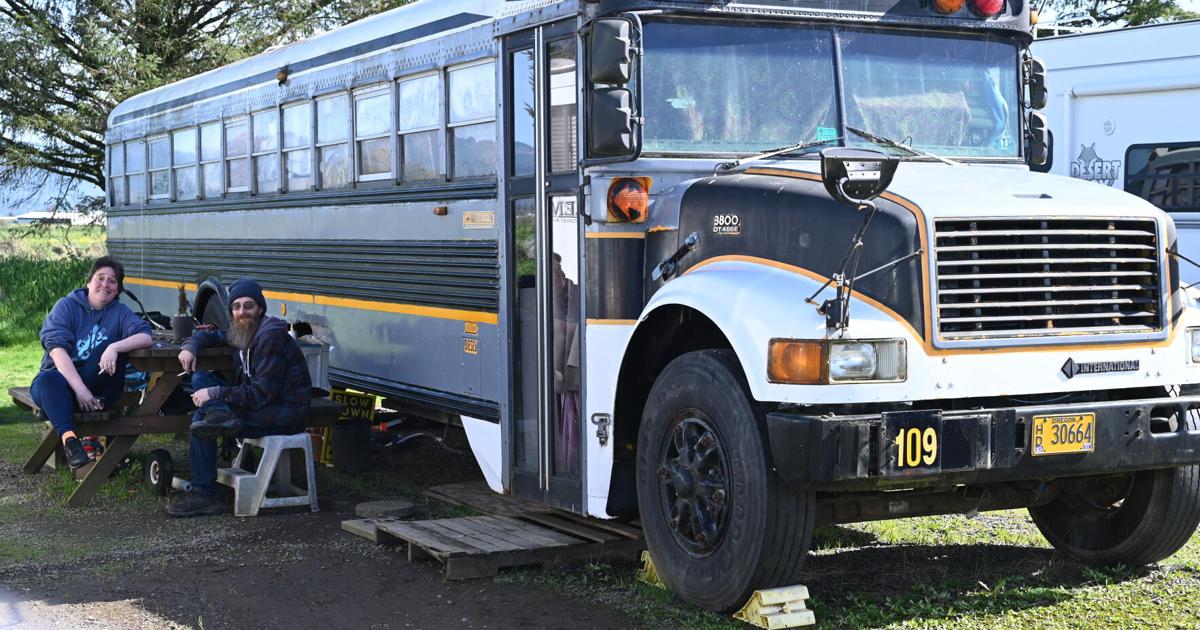 Tough break for 26 families evicted from Tillamook Coast RV park | News
On Sunday March 20, 26 families residing at Tillamook Coast RV Park received eviction papers and were given either 30 or 90 days to vacate their places.
The RV park was recently purchased by Casey and Riley Shannon, brothers of Bend, Oregon, who have planned major construction projects for the RV park.
The Shannon family owns other RV parks across the state and said they aim to make improvements to the park and hire new management. Adding that they are awaiting county approval to move forward with their plans.
Lori Craig works at a grocery store in Tillamook and was among those who received eviction papers. "I find it really funny that everyone is complaining about homelessness and lack of housing, but the city and county are letting developers in and out of their homes, which is contributing to the problem," he said. said Craig.
According to Craig, it's hard to find an RV park that will accept a converted school bus or any trailer that's older or looks old. "I've been asking around and networking to see if anyone would take us on a ride but haven't found anything yet," she said. "I work in town at a job I love at the grocery store, I pay my bills in cash every month and I love living in this area but I feel like I have to leave," said she added.
There is a housing crisis in Tillamook; the city offers slim options for low-income rental properties. Many of these residents have been at Tillamook Coast RV Park for years and intended to continue their stay as they hold jobs at Tillamook businesses. Families with young children, retired teachers, and American veterans living on a fixed income have all called Tillamook Coast RV Park home. Either they can't afford anything else or they've chosen the RV park lifestyle.
American veteran, Tom Swanson 'Swanee' and his wife Kathy were upset to receive deportation papers on such short notice, but they were lucky to find a new place to go already.
"Take a look, we're on point and so is everyone," Swanee said. "These 26 families could end up on the streets after this, they have to move their caravans and some don't know where yet."
Swanee's wife, Kathy, said she will miss living at Tillamook Coast RV Park because of the tranquility and the wonderful community of people they have formed over the years. She said she loved fishing in the creek with her grandchildren.
The small RV park community has been through a lot together; band together through challenges such as the COVID-19 pandemic, multiple accidental RV fires and 2 fatalities in the park in recent years.
"Finding a new place in 30 days before the summer season is next to impossible," said Summer Wood, an RV park resident, "Most places are full or won't accept my big dogs or my trailer because that they are older than 10 years, I looked somewhere and paid $55 for each park request.
Similar to applying for an apartment rental, there are many hurdles to jump through to be accepted into a long-term stay agreement at an RV park. There are background checks, first and last month deposit payments; additionally, most RV parks in Oregon increase their prices for the busy summer season in April. The timing of this eviction forces these people to find a new place to settle during the most expensive time of the year.
"It's counterproductive for a town like Tillamook to do something like that, you kind of want your workforce to live at least in the Tillamook area, but they keep pushing blue collar workers away because 'There are no housing options,' said Lori Craig RV park resident.
"Everyone in the park is scrambling to find a new place to go and it's just sad to see everyone uprooted, this is our home, we've built a dog park and have a community garden," said Jesse Dupont. "These people haven't had an easy time, they don't have anyone to help them – I don't know how they're going to handle this, they're going to have to find a way because they have no choice.