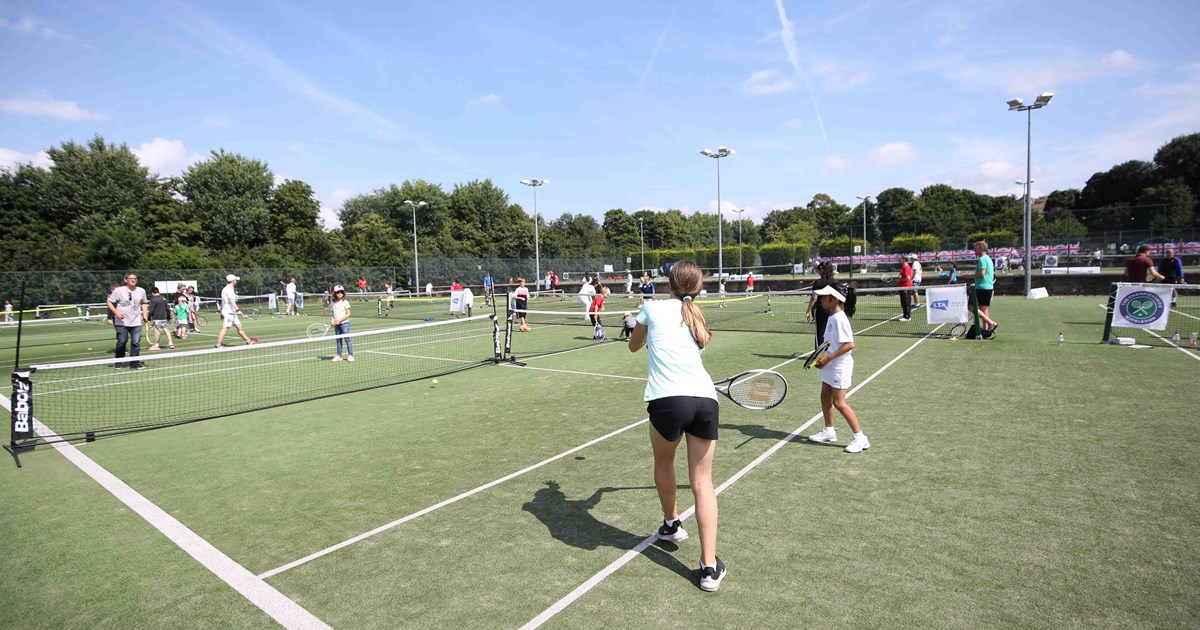 Take part in "Middle Saturday Opened Up" – a free community tennis event at Wimbledon Park
This weekend, we're coming together again with the All England Lawn Tennis Club (AELTC) to celebrate the tennis excitement surrounding the Wimbledon Championships by hosting 'Middle Saturday Opened Up' – a free community tennis event on public tennis courts in Wimbledon Park.
The event, which will take place on the middle Saturday of the Championships (July 2), returns for a third year since the first edition in 2019, having taken place on the middle Sunday. The event uses tennis to bring the local community of Merton and Wandsworth together. It was created to support our vision of "open tennis" and demonstrates the vital role the park's courts play as community assets by providing accessible opportunities to play and expanding the impact of physical and health benefits. mental health that physical activity through tennis can provide.
The free event will run from 10 a.m. to 4 p.m. and will provide fun, informal and inclusive opportunities for everyone to pick up a racquet and have some fun playing tennis. The day's activities will include sessions for all levels and for children and adults, delivered by a combination of coaches from the LTA and the AELTC Wimbledon Junior Tennis Initiative, which introduces tennis to children in schools across Merton and Wandsworth all year round.
Book a session
Throughout the day, children will have the opportunity to sample LTA Youth, our innovative new junior program created to help more children across Britain enjoy the benefits of playing and staying in tennis, whatever regardless of age, sex, background, ability. or disability.
In addition to the LTA Youth activity, there will be a free Adult Cardio Tennis session and a Disabled Tennis session as part of our Open Court program which has seen record numbers of people with disabilities and people with long-term health problems. a racket and play tennis.
The day will end with an LTA Youth Team Challenge event for the whole family, offering kids and adults of all skill levels the chance to compete in a fun team tennis competition.
The Wimbledon Park courts that will host the event are operated on behalf of Merton Council by Idverde, with the event providing a showcase of the courts for the local community. As is the case at Merton and Wandsworth as well as with other operators and local authorities across the country, we have worked in partnership with Idverde over the past few years to help improve facilities and increase use. It is part of a national support program we offer to increase the number of tennis players in parks across the country.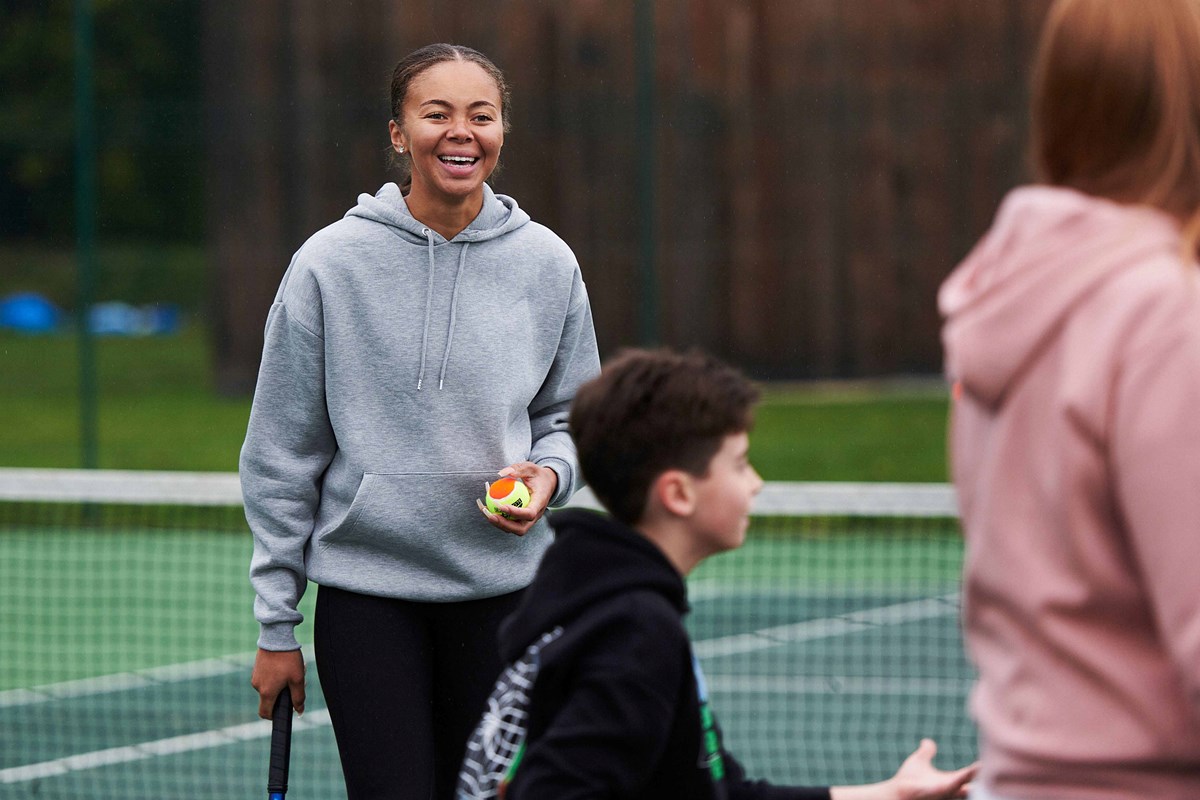 At the heart of this is the work we are doing to lead the implementation of a multi-million pound investment program in public park tennis facilities across Britain as part of a project that transforms the sport. It will see the UK government commit a total of £22m as well as an LTA investment of £8.5m through the LTA Tennis Foundation, and result in thousands of public tennis courts being in disrepair or unplayable brought back to life for the benefit of their local community.
Scott Lloyd, ALT Managing Director, said: "We are delighted to partner again with the AELTC to organize this event. The LTA wants tennis to be a sport for everyone and I look forward to seeing many local residents get involved. Park tennis courts such as those at Wimbledon Park are where many people who play tennis recreationally pick up a racquet and step onto the court, and so they are essential in helping us open the sport up to more of people. Middle Saturday Opened Up will once again be a great demonstration of this, and in particular an opportunity for children and families to try out our brilliant new LTA Youth program.
Sally Bolton OBE, AELTC Chief Executive, said: "We are delighted to celebrate the opening of the middle Saturday, in partnership with the LTA. I want Wimbledon to be for everyone and taking inspiration from the Wimbledon fortnight, I really hope that children and adults from Merton and Wandsworth will join in to try tennis.
Anyone from the local Merton and Wandsworth community wishing to reserve a free place for one of the Middle Saturday Opened Up event activity sessions can do so now via www.middlesaturday.org.