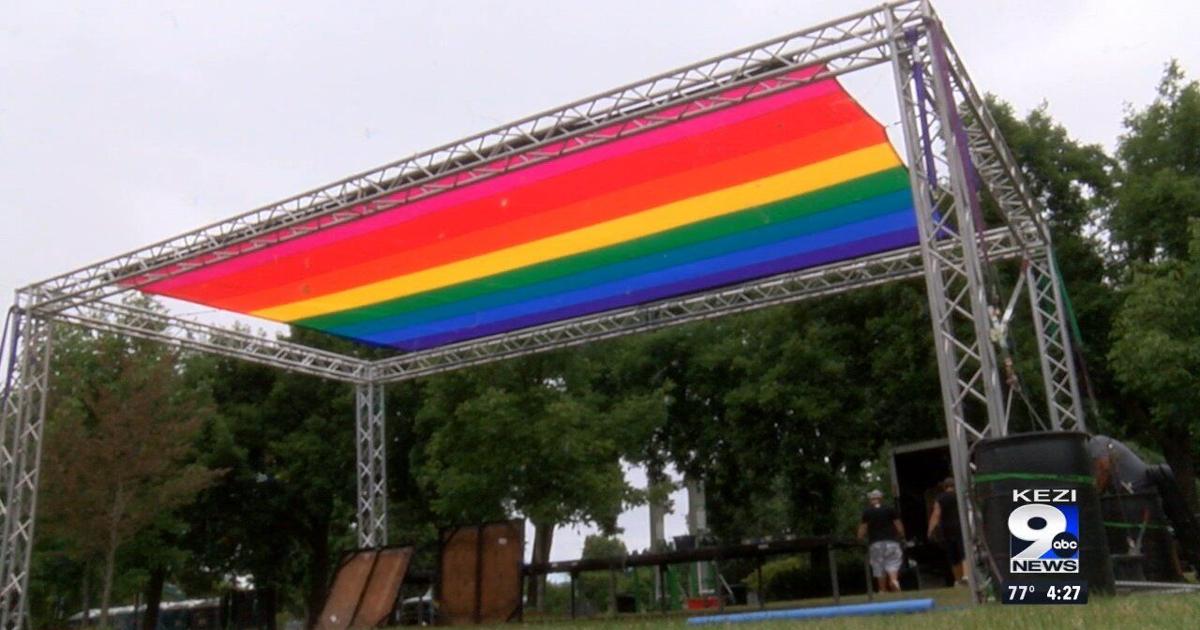 Strong turnout expected at Pride in the Park in Eugene | New
EUGENE, Ore. — Pride in the Park will take place on Saturday, August 13 at 11 a.m. at Alton Baker Park.
The event has been held for 25 years and organizers are expecting their biggest turnout yet. Last year they started a walk from the Spectrum Queer Bar in downtown Eugene to Alton Baker Park, and they will walk again this year. The march will take place at 10:30 a.m. and will begin at the Spectrum Bar at 150 West Broadway. They'll walk down Broadway, High Street, cross Sixth and Seventh Avenues, then cross the Ferry Street Bridge to the park.
Eugene Pride Chairman of the Board, Brooks McLain, said they expected 10,000 people to attend, including up to 5,000 at a time. He says they will have music, comedy, food trucks, a beer garden and more.
"We have over two hundred sponsors and suppliers. We'll have food trucks, we've got two stages, we've got a beer garden, we've got a co-ed clothing swap, we've got a host of nonprofits, including HIV Alliance, which will be testing for STIs, HIV tests and some COVID vaccines as well. Lots of good community support," McLain said.
One of the biggest challenges facing the event has been staffing. McLain says it's a volunteer-run organization, so getting people to help can be a challenge.
He also says they want people to have a safe space where they can express themselves.
"The most important thing about Pride is that it's a place where you can come and be who you are," McLain said. "And whether you're lesbian, gay, transgender, intersex, asexual, this is definitely a place where you can hang out and feel comfortable holding hands with your partner, or showing displays of affection in public. , or by being shamelessly queer in a space dedicated to queer people.
He also said that they have put in place security measures to keep attendees safe so that they can enjoy the festival worry-free.
The event begins at 11 a.m. on August 13 and will continue until 6 p.m. at Alton Baker Park.