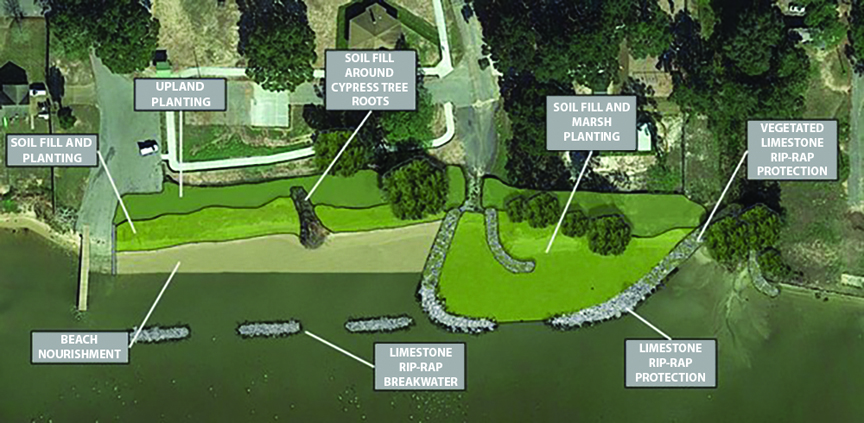 Santa Rosa County gets $800,000 for Floridatown Living Shoreline project
Santa Rosa County received an $800,000 Florida Resilient Grant for the Floridatown Living Shoreline Project.
It was part of Governor Ron DeSantis' announcement of grants totaling more than $404 million for 113 environmental resilience projects across the state of Florida.
The Florida Department of Environmental Protection Resilient Florida Grant Program helps prepare coastal and inland communities for the damaging effects of flooding and storm surges.
Floridatown Park, located on Escambia Bay in Pace, offers public access boating facilities and recreational park amenities. The coastline has suffered significant erosion due to waves and extreme weather events. As an alternative to shoreline armouring by traditional methods, a living shoreline is an environmentally friendly way to reduce shoreline erosion, improve water quality, and provide habitats for fish and wildlife.
Florida's Resilient Grant of $800,000 will go toward building the Living Shoreline, which will use natural vegetation and other elements of nature already existing in the ecological zone to restore and enhance the natural habitat. This will help protect the park and surrounding land from erosion.