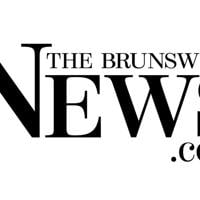 Residents of St. Marys Seek to Create Pandemic Remembrance Park | Local news
A local effort to build a memorial park for residents of St. Marys killed by COVID-19 is underway but needs help from the community.
Allan Geise, 68, chairman of the park's planning committee, said he and a group of town residents came up with the idea of ​​creating a quiet reflection area in the authority park St. Marys REC more early this year.
"We wanted him to represent life," said Geise, a 35-year resident of St. Marys. "By having it in a park that families use and making the trees functionally useful, we believe it will be useful for generations to come. We also want it to be a place of quiet reflection.
At first they just wanted to plant holm oaks in the Margaret Street Recreation Center. But since its inception, the idea has expanded to include irrigation, benches, and dedication plaques.
"The idea is that we've all been through things during the pandemic," Geise said. "I have been to schools and they have all experienced it. It's also a big thank you, that's what it is.
On Monday, the fundraiser was about $ 8,000 of the $ 25,000 needed to complete the park, Geise said.
Geise said the town of St. Marys and the Camden County Public Service Authority will develop the park once the money is collected.
Anyone interested in making a donation can do so at camdencountyrotary.org or by check to the Camden County Rotary Foundation with a note to 'Memorial Park', sent to Rotary Club Foundations of Camden County, PO Box 1415, Kingsland, GA 31548.
"Anyone who donates money can rest assured that there is no monkey case going on, as it goes straight from a 501c3 (charity) to the town of St. Marys to award contracts." , Geise said.
The city is not investing in it, but St. Marys Mayor John Morrissey is wholeheartedly supporting it.
"It's pretty much a grassroots organization," Morrissey said. "I would say we have all recognized the impact of the pandemic. It has taken a toll on the community as a whole and on so many individuals. It was one difficult surprise after another. Some people have lost friends, others have lost family.
While not funding the project, the Southeast Georgia Health System is involved in the park planning committee through digital media supervisor Melody Bradley.
"People are already going to the park for fun, and that would just be another way to bring the community together on a deeper level because of the experience shared because of the sacrifice and heartbreak," Bradley said.
Glenn Gann, vice president and administrator of the SGHS Camden Campus, said it was a really big deal for people working in healthcare locally and that it would commemorate "one hell of a challenge" that sometimes felt like a battle lost in advance.
"I think this will be a place for the healthcare community to visit and reflect," Gann told The News Monday. "COVID-19 has had such an impact on people on the front lines, both personally and professionally.
"It will be good to have this space to sit and walk and reconcile those feelings."
The pandemic has been particularly hard on hospital staff, he explained. St. Marys Hospital has had more patients than ever who are sicker than ever, he said, which unfortunately has resulted in more deaths than ever.
"It really made an impact on everyone," Gann said. "We're healers, and especially with the delta variant, we couldn't heal. We are also good at accompanying, but we like to heal.
From a professional standpoint, the effort to build the park means a lot, he said, but personally it's also a touching thing. Hospital workers are also members of the community, and there have been a lot of casualties across the country.
Ideally, it will be an unforgettable place but also a place where his grandchildren can go and learn about the pandemic from those who have lived through it. And it was certainly a landmark event that touched the global supply chain, disease protection, building design and many other sectors of society.
"I was telling them about the silent killer who fell on us quickly and the tireless efforts of our frontline team, and how the Camden Campus team came together. Everyone at this facility put themselves in danger so that they could be there for the Camden community, "said Gann. "Everyone took part. It will stay with us forever and will continue to cause fear and concern. "
COVID-19 is probably not the last such pandemic the world will experience, he added. Rather than scaring his grandchildren, he hopes the park will inspire them to lead a life of service and compassion.