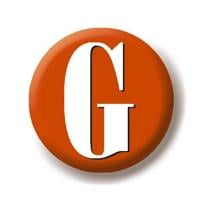 PSU will offer activities for Black History Month | Local News
PITTSBURG, Kan. – The Office of Student Diversity and the Pittsburg State University Black Student Association are planning a series of events in February as part of the national celebration of Black History Month.
The Dr. Martin Luther King Jr. Ball will be held from 6 to 9 p.m. on Saturday, February 5 in the Crimson and Gold Ballroom at the Overman Student Center. The event is open to the community; the dress code is formal.
The ball aims to foster diversity and commitment to one another. It will include Sodexo catering, a DJ and dance floor, speeches and performances. It is sponsored by the Black Student Association, Office of Student Diversity and the Tilford Group.
RSVPs are required through Gorilla Engage, pittstate.campuslabs.com/engage.
Audiences can also attend a poetry slam from 6-8 p.m. Thursday, Feb. 10 at the Root Coffeehouse & Creperie, 402 N. Broadway. Participants will be entitled to a coffee or hot chocolate courtesy of the Student Diversity Office.
The slam will be hosted by the leaders of the Black Student Association.
A "Black Love" make and take event is scheduled for 5 p.m. Thursday, February 24 in Porter Hall Room 201 on the PSU campus. Participants will explore poetry and short stories, and have an open discussion about what black love is and what it looks like.
During the readings and discussion, participants can paint what they feel and interpret what it means to them. The event will be streamed live on the Black Student Association's Facebook page.
In-person attendees can use supplies provided at the event. For those participating virtually, supplies can be picked up at the Student Diversity Office in Horace Mann Room 104 between noon and 5 p.m. on Wednesday or Thursday, February 23 and 24.