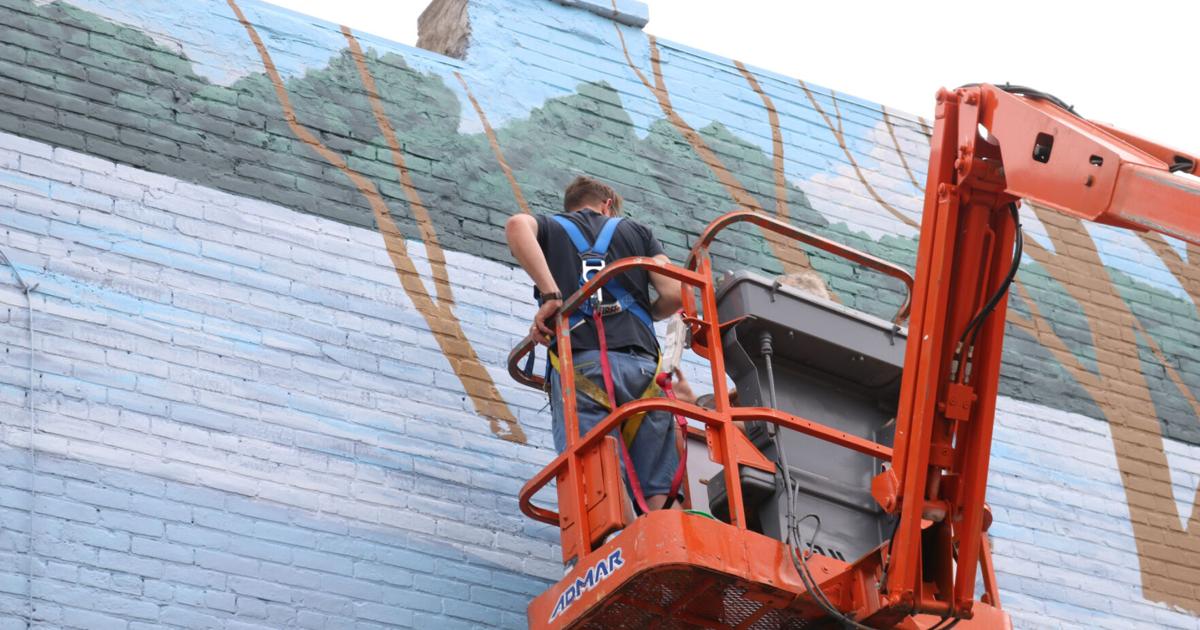 Mural Fest: Murals debut Saturday in Lima, Caledonia and Avon | Local News
The first three of nine murals created in Livingston County are set to debut Saturday at three separate mural festivals.
Festivals will take place in Lima, Caledonia and Avon, where mural unveilings will take place at staggered times.
Interactive art activities will accompany each mural celebration, along with live music, food from local restaurants, children's activities and vendor sales.
Here is a brief overview of each festival:
Where: Route 15A outside Jonny B's Custom BBQ, 1883 Rochester St., Lima.
Mural dedication: 1 p.m., with presentation of the mayor and the artist.
Start the day at the Lima Farmers Market and continue the festivities with a 12-3 p.m. store window scavenger hunt, live music, food, and interactive art exhibits.
Activities are scheduled from noon to 4 p.m. They understand :
not Lima Farmers Market – Shop for local produce, homemade pastries, jams, jellies, natural soaps, plants and other products.
not Art Activities – Face painting and chalk drawing on the sidewalk, interactive art tours for kids live next to the mural site.
not Food and Drinks – Lima Rotary Hot Dawg Hut and Tysons Upper Deck Burgers.
not Live Music – Elephrino playing from 12pm to 1pm followed by Flying Boxcar playing from 1:30pm to 4pm
Where: On Main Street from 2 p.m. to 9 p.m.
Interactive arts activities are the name of the game at the Caledonia Celebration with live music, local food and craft drinks.
Artistic activities are scheduled from 2 p.m. to 5 p.m. They understand :
not Adventures and Art – Visit Miss Emily to explore the Garden of Creativity, enjoy hands-on activities, and decorate a canvas bag to take home. Colorful pinwheels made by Miss Emily's students will be on display throughout the village.
not Art Booths on Main Street – Check out the booth murals on display on Main Street and help finish these artistic creations.
not Community Art Exhibit at the Village Gallery – Visit the Village Gallery, 3119 Main Street, to see an art exhibit featuring works by local artists and artisans on display throughout the day.
not Face Painting – Get your face painted and wear your art.
not Rock Painting – Create your own Caledonia painted rock.
not Sidewalk Chalk Art – Use your imagination, color and design to create chalk art in the alley next to the town office
Live music is scheduled from 2 p.m. to 8 p.m. The music stage is located along Pioneer Street near the fire station. The schedule includes:
not 2 p.m. — Not half bad. Local musicians play music that uplifts the spirit while bringing smiles, sings, claps and toes.
not 3:15 p.m. — Orange Dog Club. Indie rock garage band.
not 4 p.m. — Don and the drinkers of the day. Classic rock with songs from the 1970s and beyond.
not 6 p.m. — Delilah Jones. A high-energy improv band from Rochester with music from the Grateful Dead.
not 8 p.m. – Money Shot. A fun feature, pub and party band with songs spanning genres, time and space. Rock, pop, indie, soul and more.
Food trucks, local restaurants and vendors will have food available throughout the day, including Angry Rooster, Cozy Kitchen, Fried Dough, Pizzaland and Reminisce. The Caledonia Fire Department will also sell beer, wine and cider.
Where: Along Genesee Street in the village. The mural is at 79 Genesee St.
Interactive arts activities accompany the Avon Mural Celebration, along with live music, food from local restaurants, craft drinks, vendor sales, and lots of fun for the kids.
Interactive arts activities begin at 2 p.m. and include:
not Paint-by-number community mural with Avon High School Art Club.
not Wall poster with Avon Free Library.
not Paint your own cookie wall with The Cake Place.
not Pottery demo with Studio Sales Pottery.
not Knitting class + Knitting Circle with Knit One and Done.
not Wood crafts with Geek Chic Floral Boutique.
not Mini photo shoots with Oak + Stone Photography.
not Watercolor painting featuring East Avon Presbyterian Church.
not n Cave painting with Avon NY Rocks.
not Sidewalk showcase with Visit LivCo.
not Plus sidewalk chalk art, face painting, henna designs, and more.
Live music and performances are scheduled from 2 p.m. to 9 p.m.
not 2 p.m. Music by DJ Bob D'Angelo
not 2:30 p.m. Performance Avon Dance Emporium, Genesee Street
not 3 p.m. Shake on the Lake: comedy improvisation, music and puppets, Avon Park Theater
not 4:15 p.m. Performance by Avon Community Theater, Genesee St.
not 5 p.m. Mural dedication, 79 Genesee Street
not 5:30-9:00 p.m. Bob's Brother's Band, Genesee Street (bring a lawn chair or blanket).