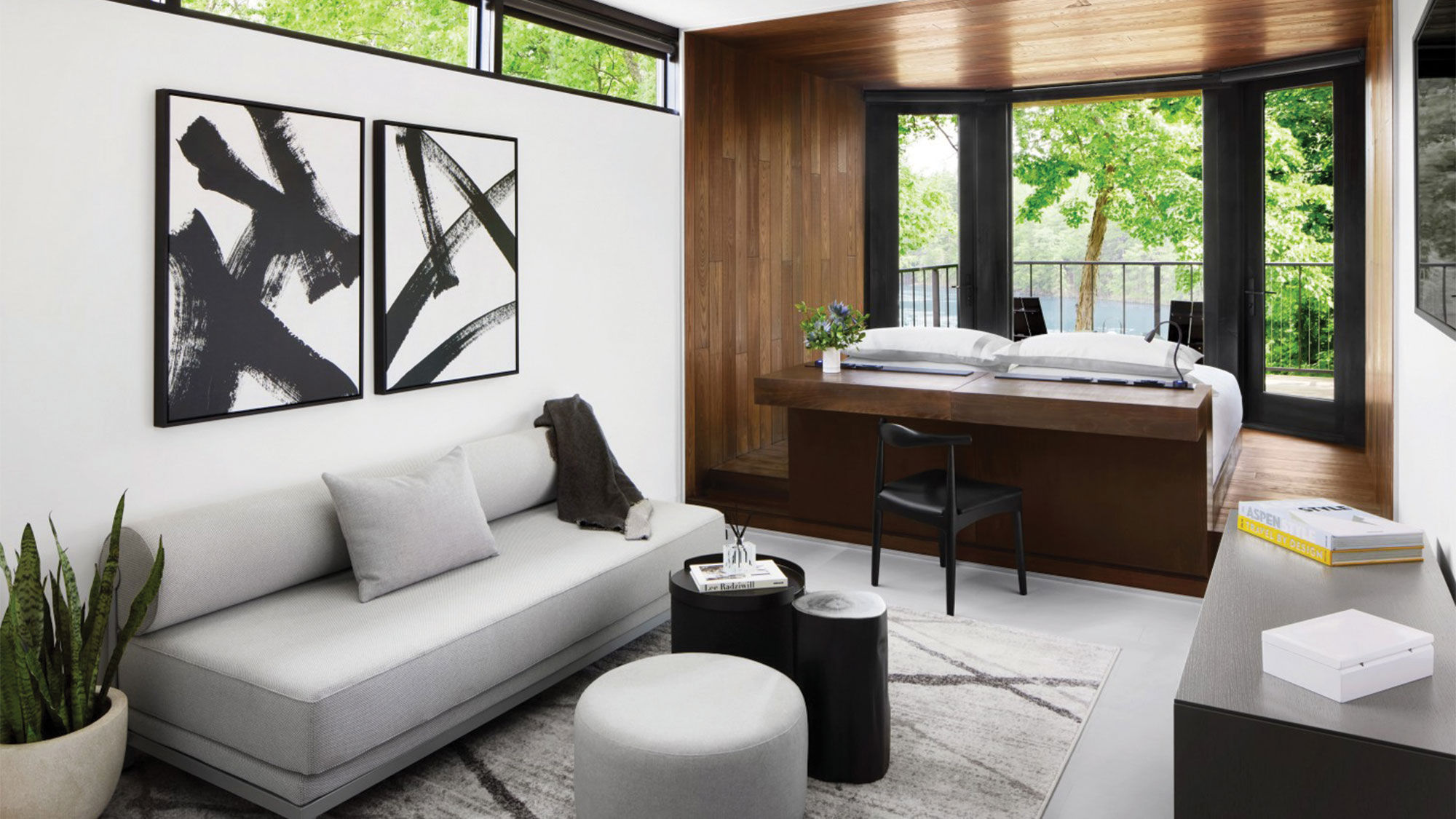 Moliving presses the accelerator of the mobile hotel concept: Travel Weekly
For entrepreneur Jordan Bem, a mismatch between room supply and off-season demand in the highly seasonal destination of Montauk, NY, proved to be the catalyst for a new hospitality concept.
Bem and his sister were invited to visit a friend in the vacation hotspot on the easternmost part of Long Island in the summer, where they found hotel rates around $2,000 a night.
"We started wondering why these hotels charge $2,000 a night and what they do in the offseason," he said. "And that started this crazy idea, what if you could build a hotel that was always in the right place at the right time?"
Bem took that idea and continued it, eventually launching Moliving, which is billed as a "nomadic home solution." He is now CEO of the company, which unveiled its first prototype last summer.
All units have their own bathrooms. Photo credit: David Mitchell
Moliving's 400 square foot guest units are built on a custom frame, making them mobile and able to be towed from location to location. The units are also equipped with solar panels, lithium batteries and fresh water, gray water and black water tanks, allowing them to exist off-grid, if required.
However, mobile housing is not about roughness. Each guest unit features high-end finishes and its own bathroom as well as a private 120 square foot terrace. And in addition to guest units, Moliving outposts will offer access to shared amenities such as food and beverage venues, swimming pools, event spaces and spas, among other facilities.
Although Moliving locations are designed to be permanent setups, the number of units available at each property is fluid.
"Whenever the seasons change or the expected occupancy changes, I can just reduce the number of rooms," Bem said. "There may be a market where, from May to October, we operate at 100% occupancy. But during the off-season, perhaps instead of needing 50 keys, we will need 25 keys .We take those rooms away and take somewhere like Florida, for example."
Mobile locations are intended to be developed as joint ventures with landowners. According to Bem, a landowner partner provides the land and some permanent infrastructure, while Moliving manages room inventory and operations, overseeing property management, marketing, branding, and more. Profits are shared under the joint venture model.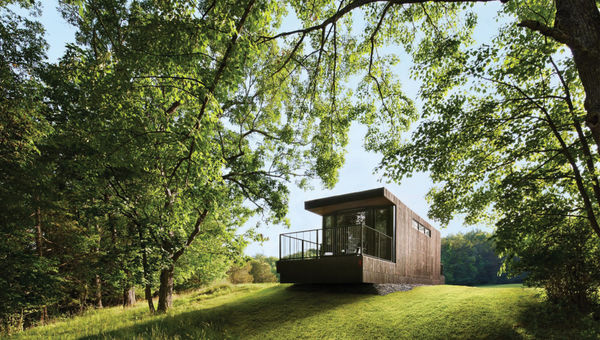 The exterior of the unit. Each unit includes a private 120-square-foot terrace, and guests have access to amenities like pools and spas. Photo credit: David Mitchell
Moliving plans to open its inaugural property, Hurley House, this summer. Located in Hurley, NY, a small upstate town nestled between Woodstock and Kingston, Hurley House will debut somewhere between 50 and 100 units.
While Moliving's prices are likely to vary widely by destination, units at Hurley House should start at around $249 per night.
In addition to upstate New York, Bem plans to enter more destinations fairly soon.
Thanks to the small modular footprint and efficient development model of the units, the company touts a construction, assembly and installation period of three to five months, according to its website.
Moliving has yet to announce details of its expansion plans, but lists markets like the Hamptons; Cape Cod, Massachusetts; Hilton Head, SC; and the Florida Keys among its "target locations" on the East Coast, where it plans to expand in 2023 and 2024, along with Joshua Tree and Sonoma in California; Lake Tahoe, Nevada; and Vail, Colorado, in the West.
The brand also plans to make an international foray in the near future, with plans for a location in the Caribbean, Bem said, and further global expansion in the offing.
"What we're doing is attractive because we're basically able to move inventory based on demand," Bem said. "We can run leaner and meaner, and the payoff from doing that is huge. Our rooms are only there when needed."