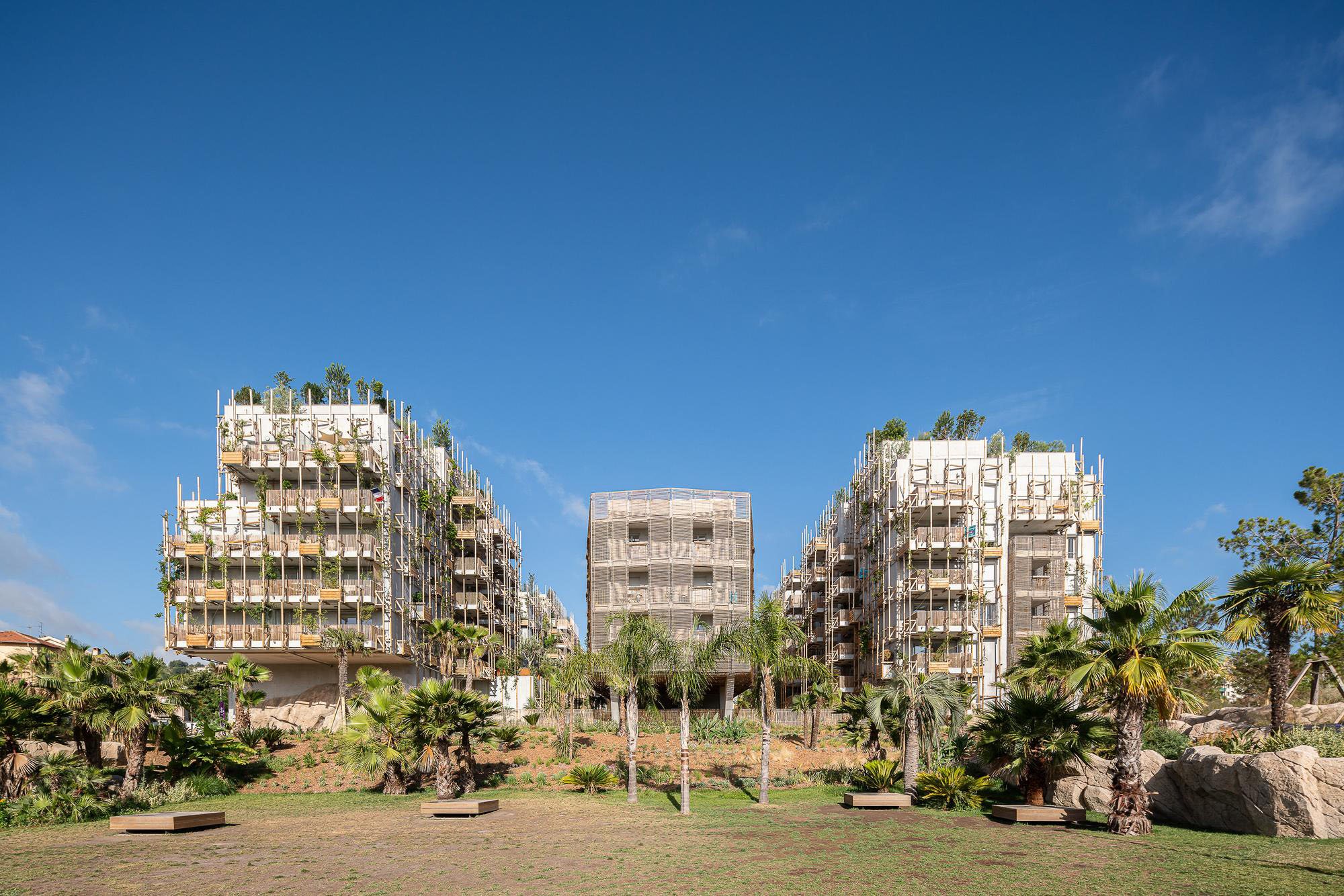 In France, a new district is part of the adjacent park or is it the other way around?
French architect Édouard François is famous for making living plants an integral part of his architecture. Since setting up his Paris office in 1998, he has sought new ways to include flora in his designs: in 2000, "The Building that Grows" featured heavily cantilevered wooden balconies that s extended far into the dense greenery around the apartment. buildings. In 2004, the "Flower Tower" wrapped a social housing project in an open layer of terraces with oversized flower pots, creating an intense, jungle green layer. That same year in Paris, François proves that even a simple ventilation shaft can be transformed by dense vegetation which presents beautiful flowers according to the seasons. With Patrick Blanc, the inventor of the Vertical Garden, François ranks among the most important supporters of a new green architecture in Europe.
In 2021, François completed what is, to date, his biggest project: "Le Ray" is a new district in the city of Nice in the south of France on the Mediterranean coast. The location was once the site of the city's old sports stadium which was demolished when a new arena opened in the suburbs. After the demolition, most of the 10-hectare area became a new public park designed by Jean-Frédéric Gay, incorporating the remaining sports facilities. But along the main street, where bus and tram lines provide a quick connection to downtown and the beach, a new residential project with 350 apartments and 65,000 square feet of commercial space has taken hold.