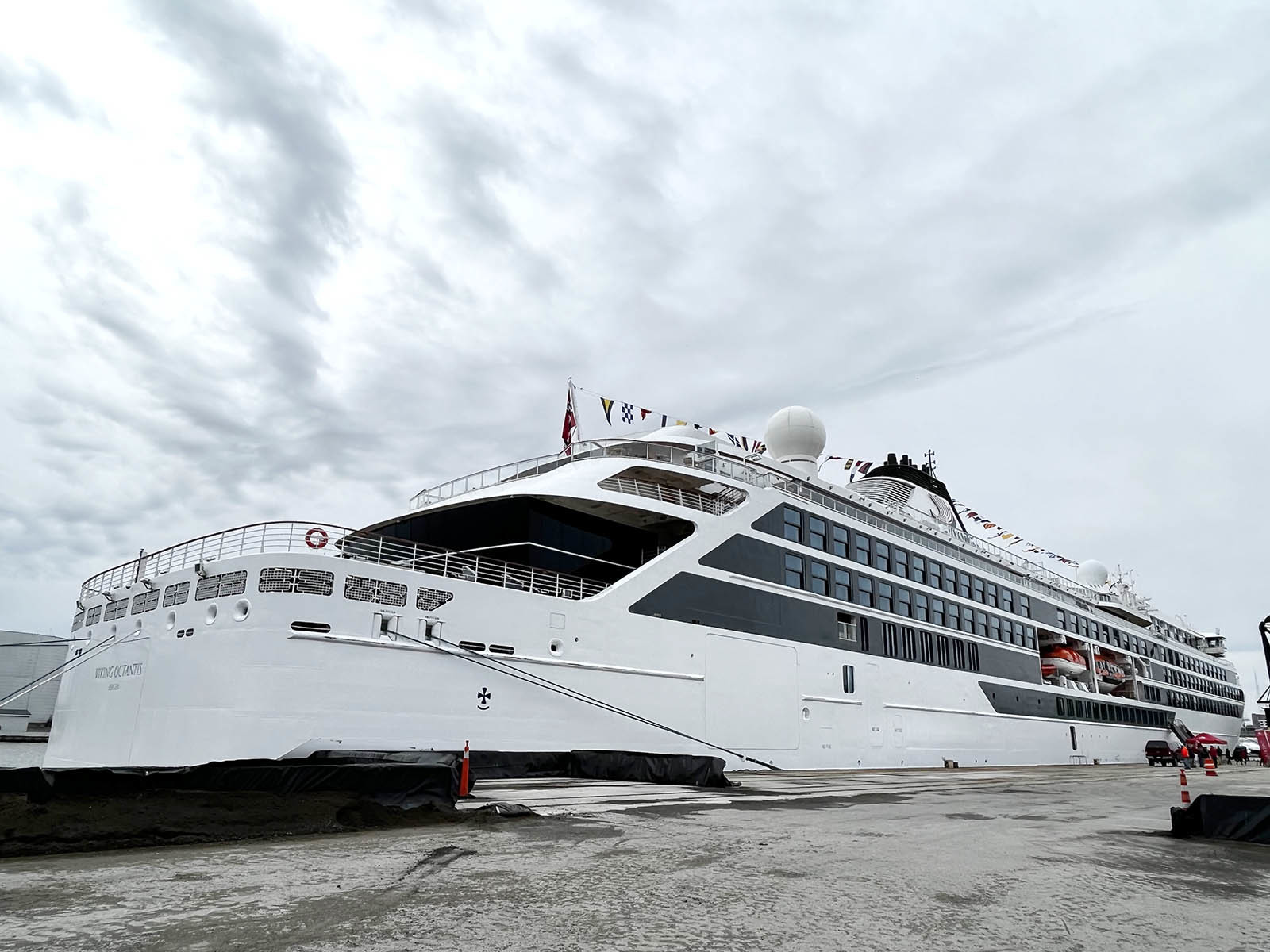 Discover the interior of the Viking Octantis, which kicks off the cruise season
Around 11 a.m. Friday, the Viking cruise ship Octantis pulled back under the Hoan Bridge and moored at the city's heavy lift dock in Port Milwaukee, kicking off the season here in Milwaukee, where those ships are expected to carry 10,000 passengers here in 2022. We went inside for a look.
The ship had arrived from Mackinac Island as part of its first season using Milwaukee as the port of embarkation and disembarkation for the cruise line's itineraries.
The arrival kicks off a season in which Milwaukee expects 33 cruise ship calls, a massive jump from 10 calls here in 2019. (Covid halted Great Lakes cruises in 2020 and 21.)


These are the types of numbers that led to the construction of a dedicated cruise ship dock and terminal to be built on the lakefront at Bay View, adjacent to the Lake Express Ferry Terminal.
You can read more about this project here.
After a press conference by local officials and the ship's captain, Anders Steen, tours of the bright, modern and Scandinavian-inspired ship were offered to the media, while most of the approximately 340 passengers were out exploring Brew City.
The Octantis, which looks large in the inner harbor, especially when viewed from the top of the Hoan Bridge, is quite small in the cruise ship world.
Barely finished, it can carry 378 guests, as well as a crew of 256 people. It is 200 meters long and 23 meters wide.
Viking calls it an "expedition vessel built specifically to explore the world's most remote destinations and allow you to immerse yourself in those regions", and it carries a variety of small excursion craft on the water.
Each cabin also has a drying lock for passengers whose gear gets wet while exploring. There's also a science lab and an area celebrating classic adventure literature.
In addition to treks between Milwaukee and Thunder Bay, Toronto and Milwaukee, and New York and Toronto, Octantis also travels between South America and Antarctica, and the Caribbean.
Prices for cruises range from around $4,000 to around $30,000 and last from eight to 47 days.
But beyond that nod to ruggedness, the rest of Octantis' six decks are quite lavish, with a spa – which has a "Snow Grotto", essentially a sauna with a snow machine – a lounge, a fitness center, swimming pools, outdoor terraces, salon-style lounges, a food hall, several bars and restaurants, the Aula auditorium and more.
The cabins all have northern balconies, which are sitting areas next to large windows that slide to a bar-style ledge, providing wide open-air views as well as a place to rest your elbows while using your binoculars provided by vessel.
To see it all, check out this interactive deck plan.
Here's what we saw inside:
Lounge seats
Indoor/outdoor swimming pool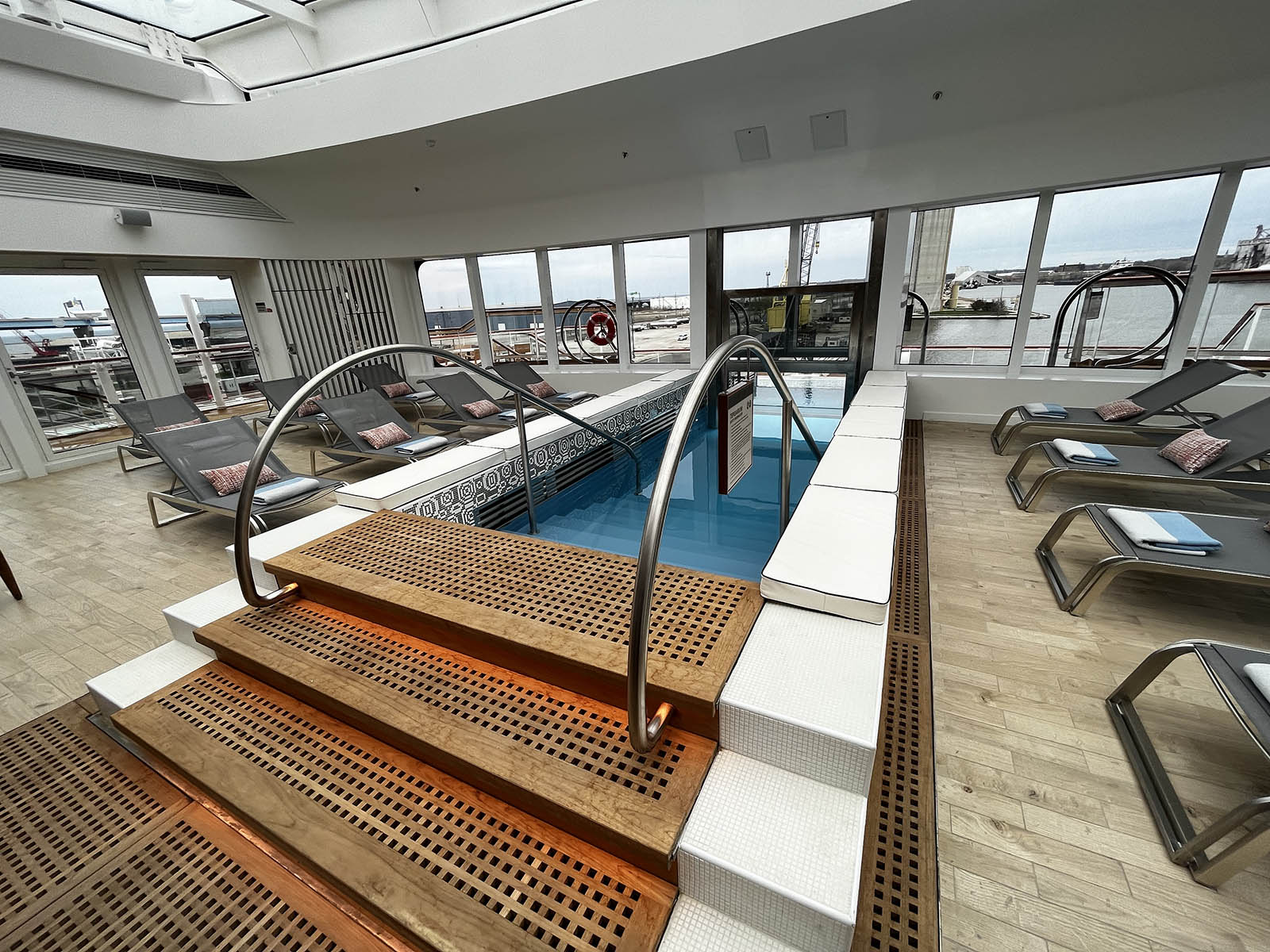 Thermal pool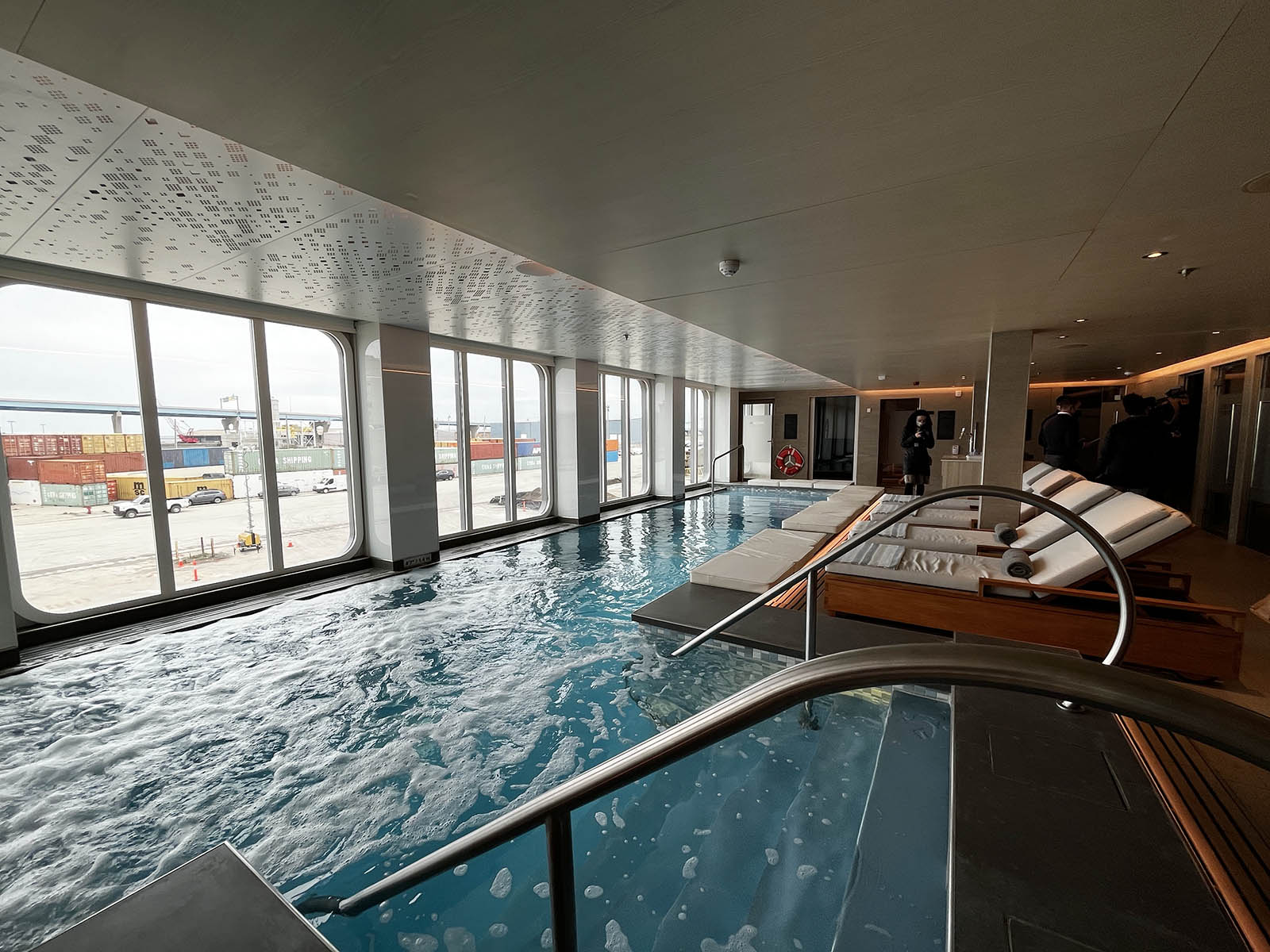 snow cave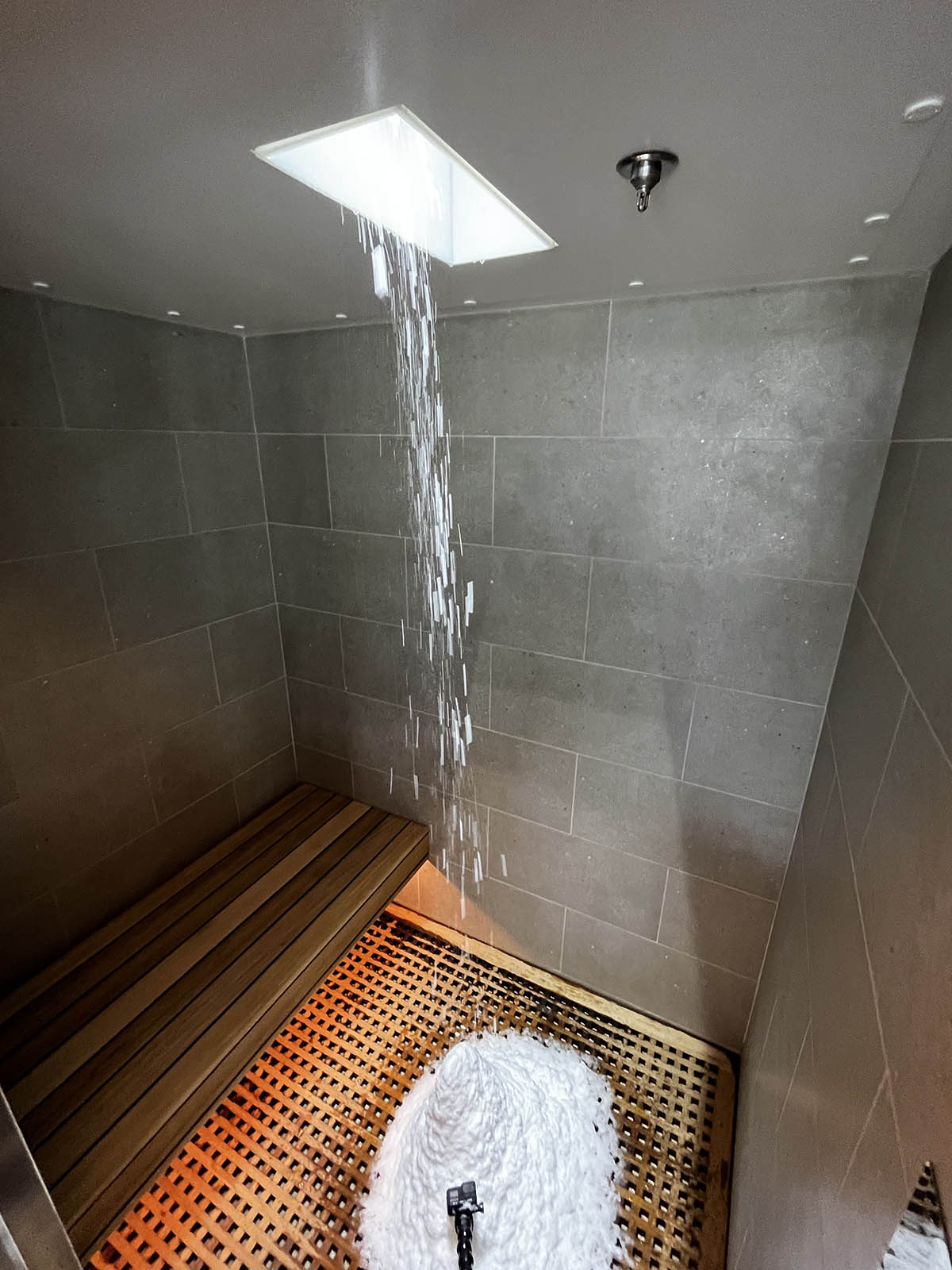 Salon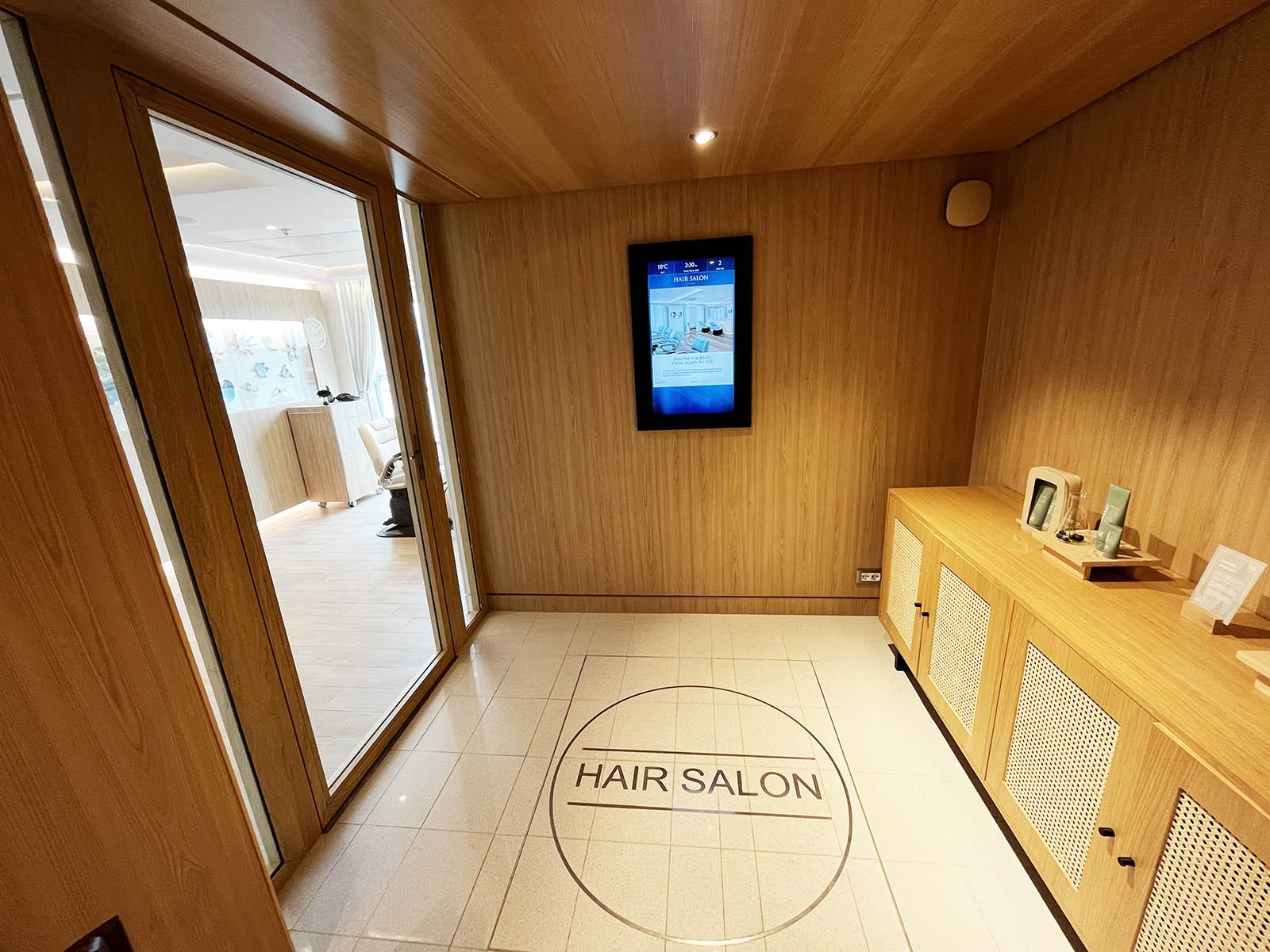 Cabin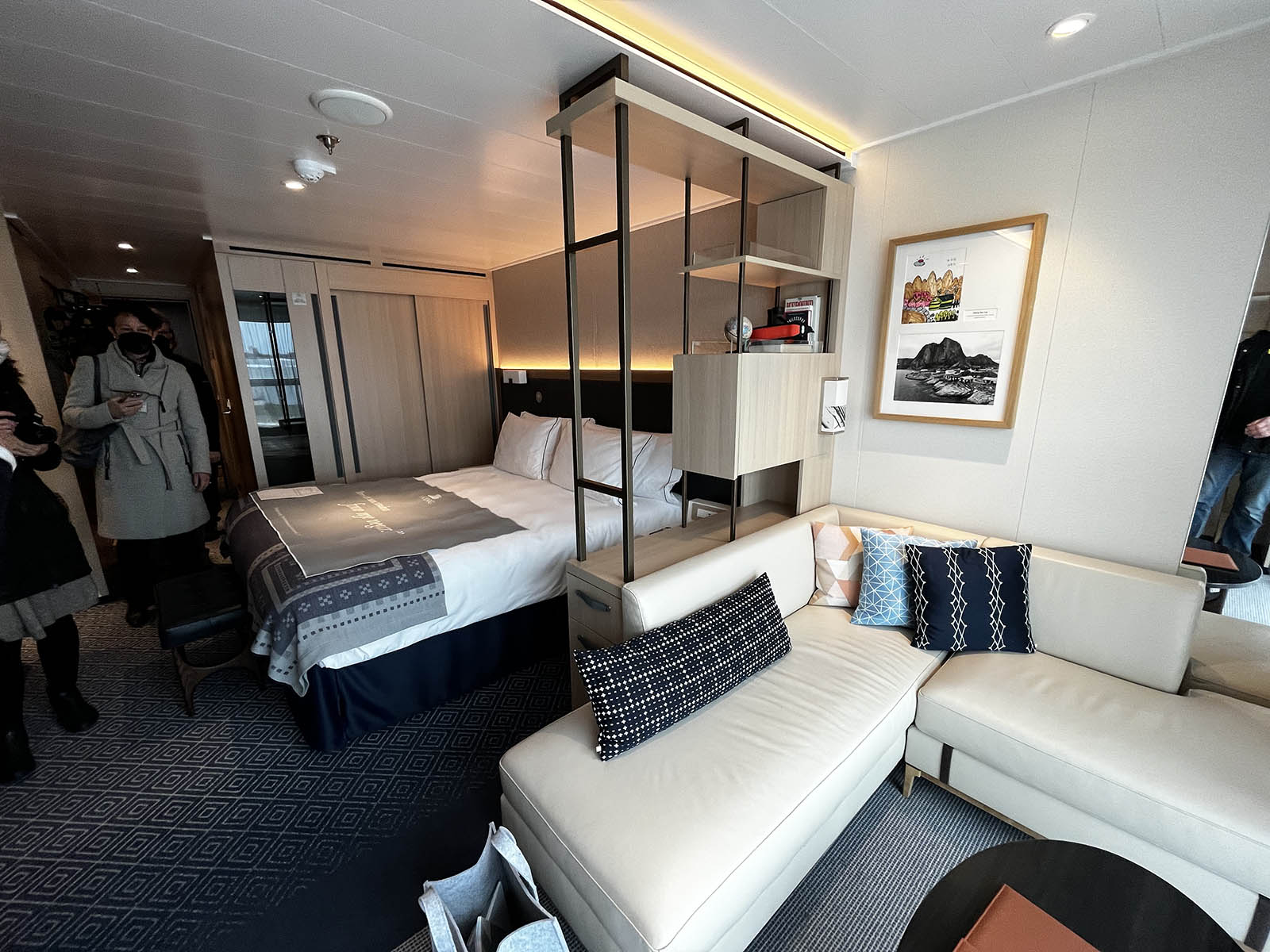 Nordic balcony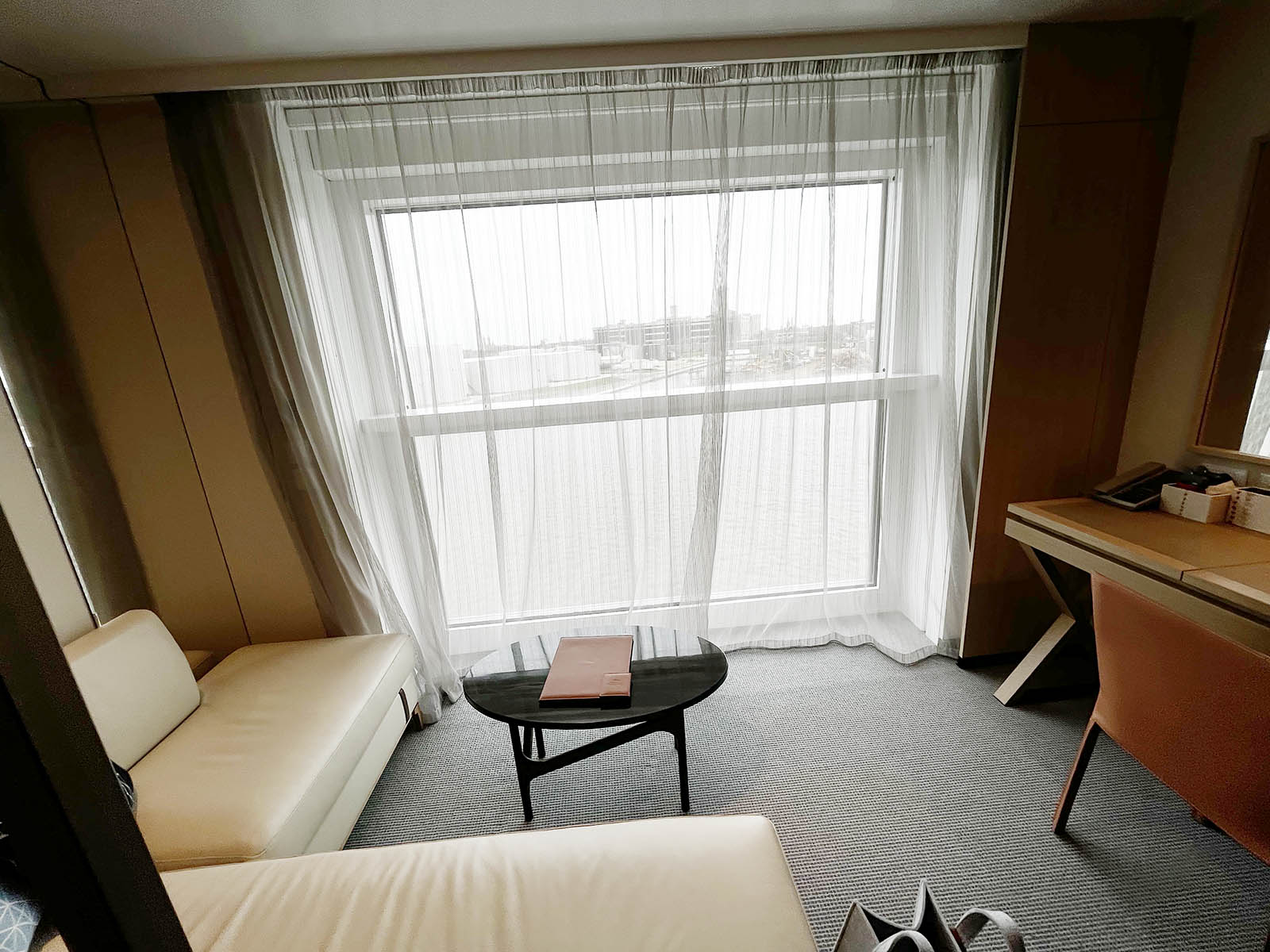 Aquavit terrace bar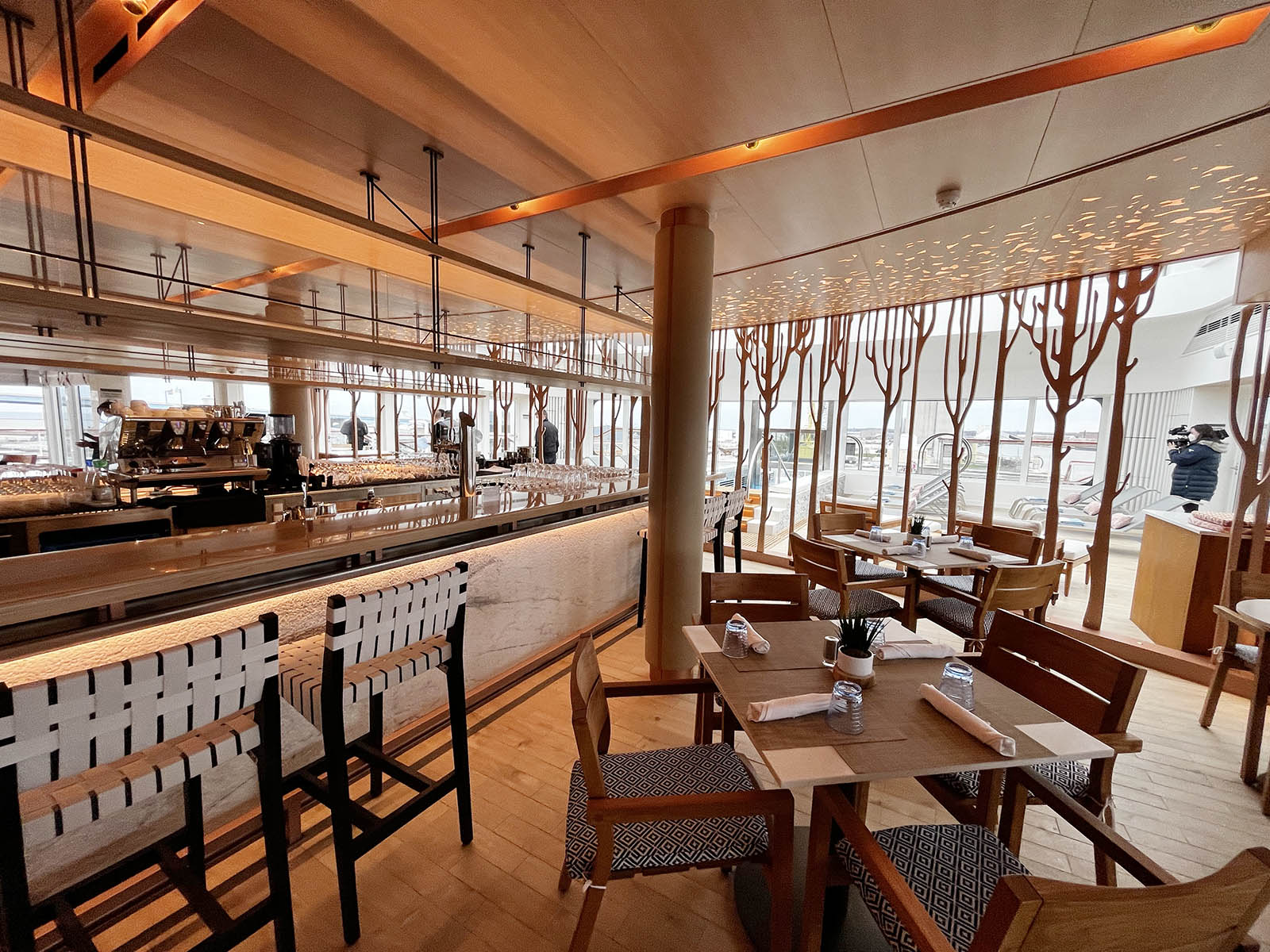 Nice terrace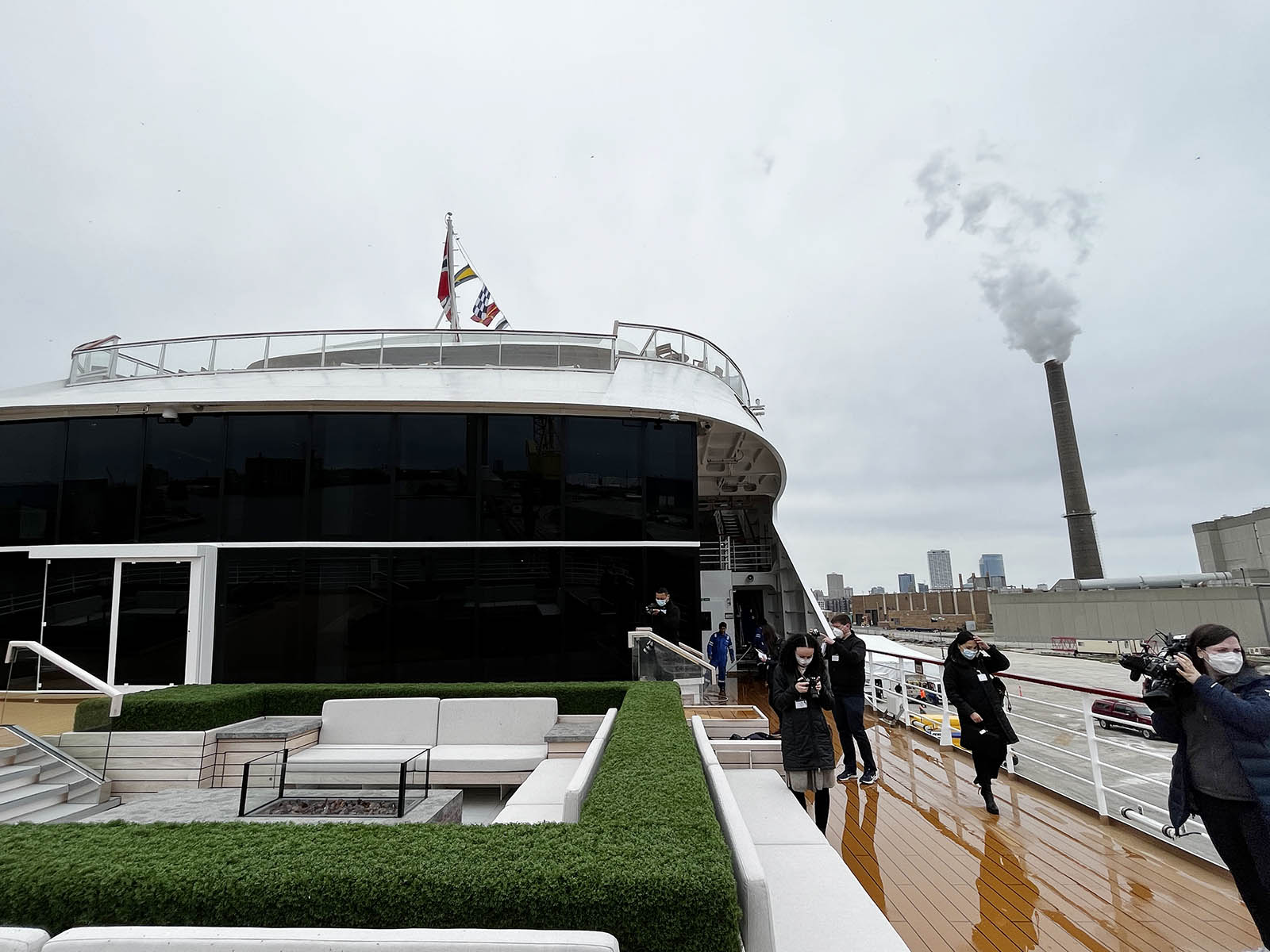 Sushi in the World Cafe food hall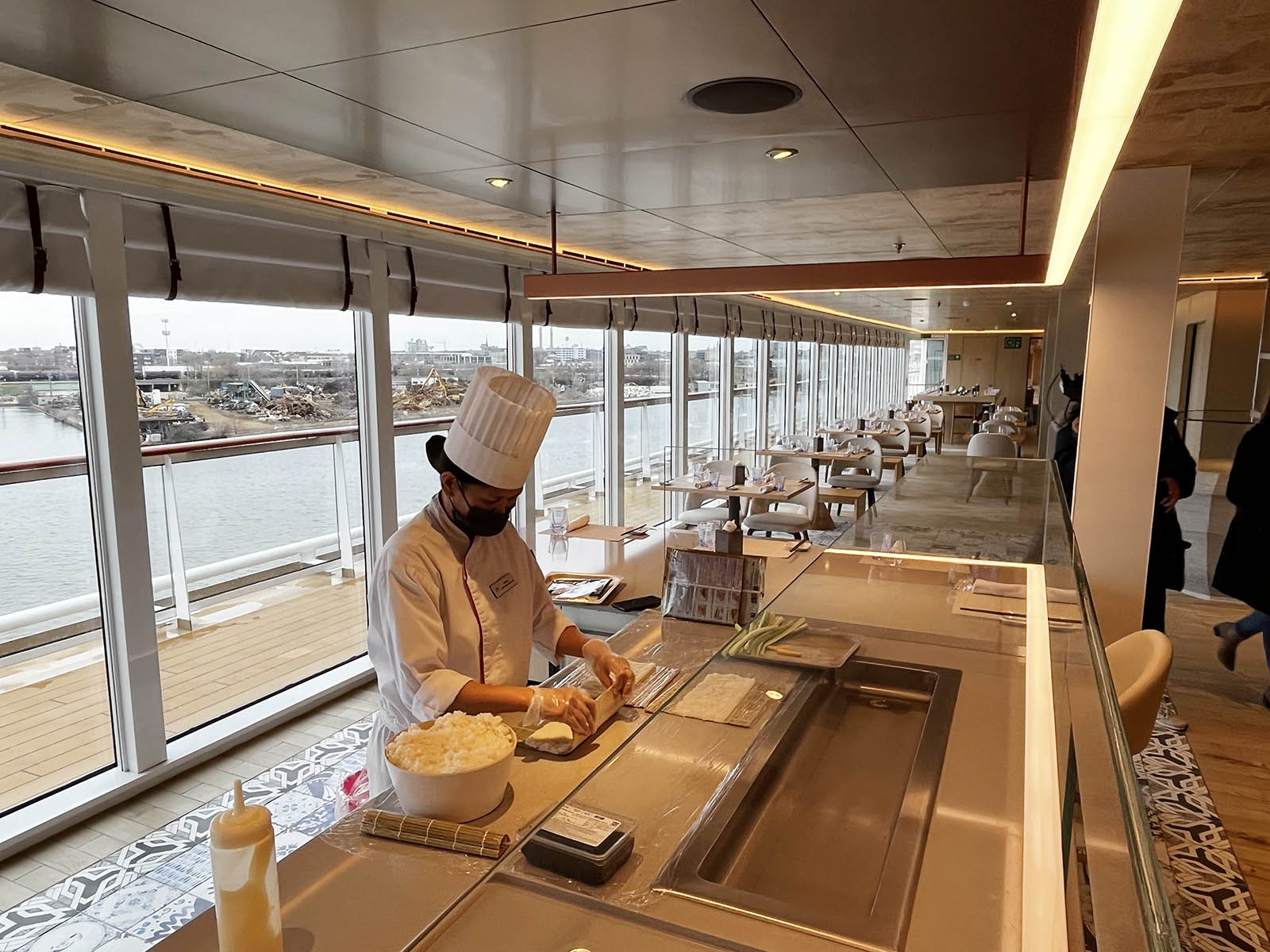 Explorers Lounge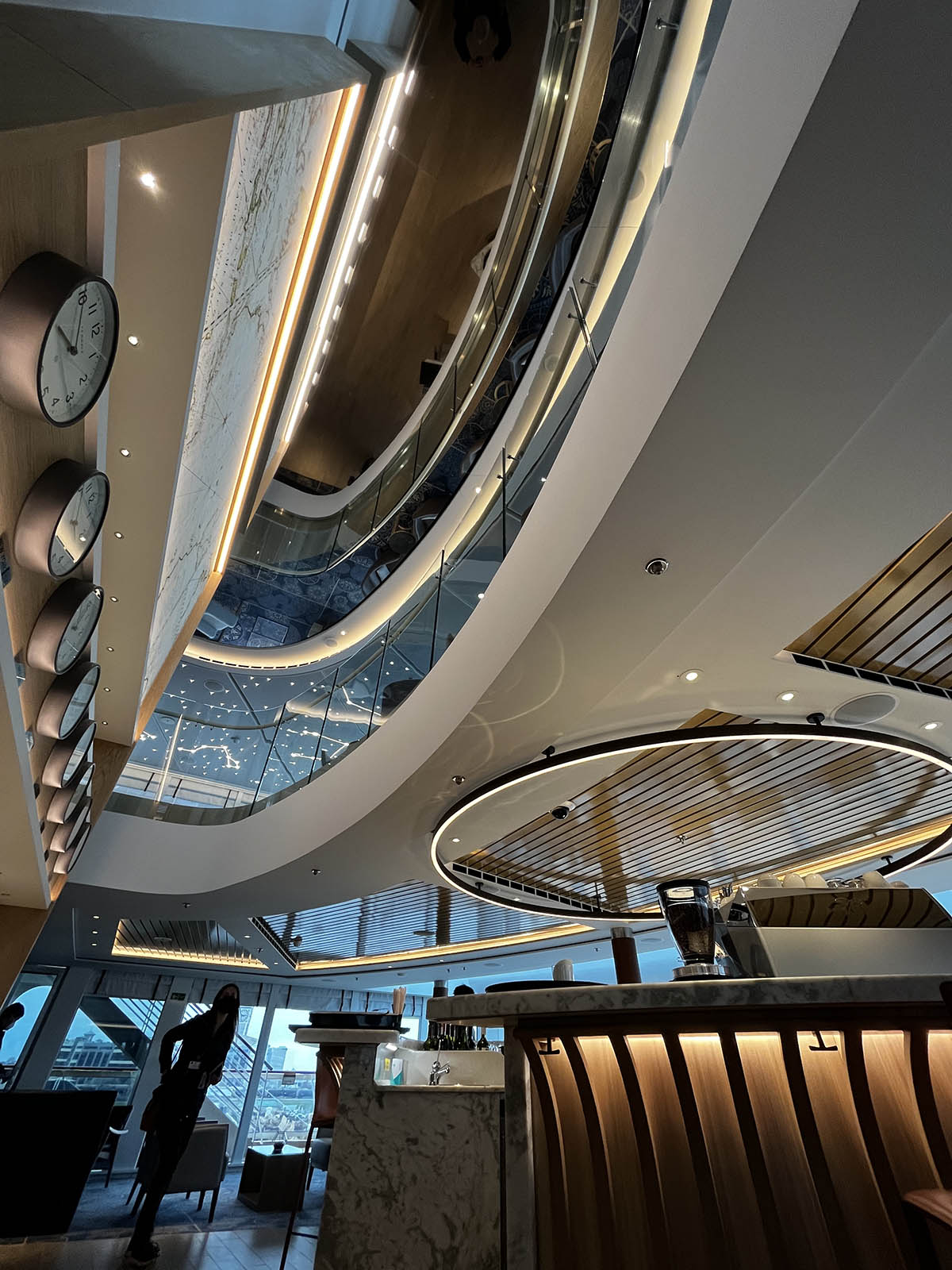 elevator hall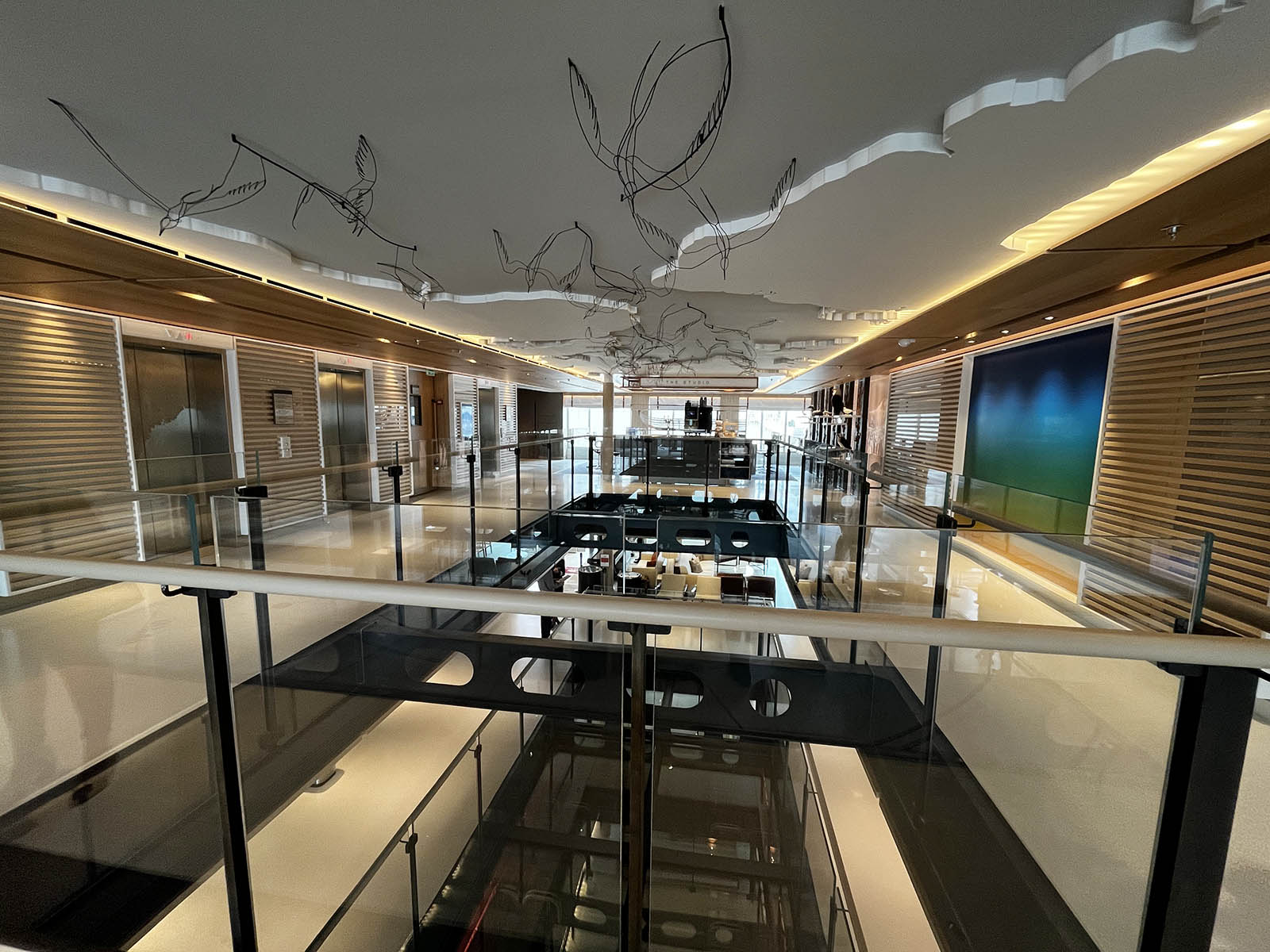 Main staircase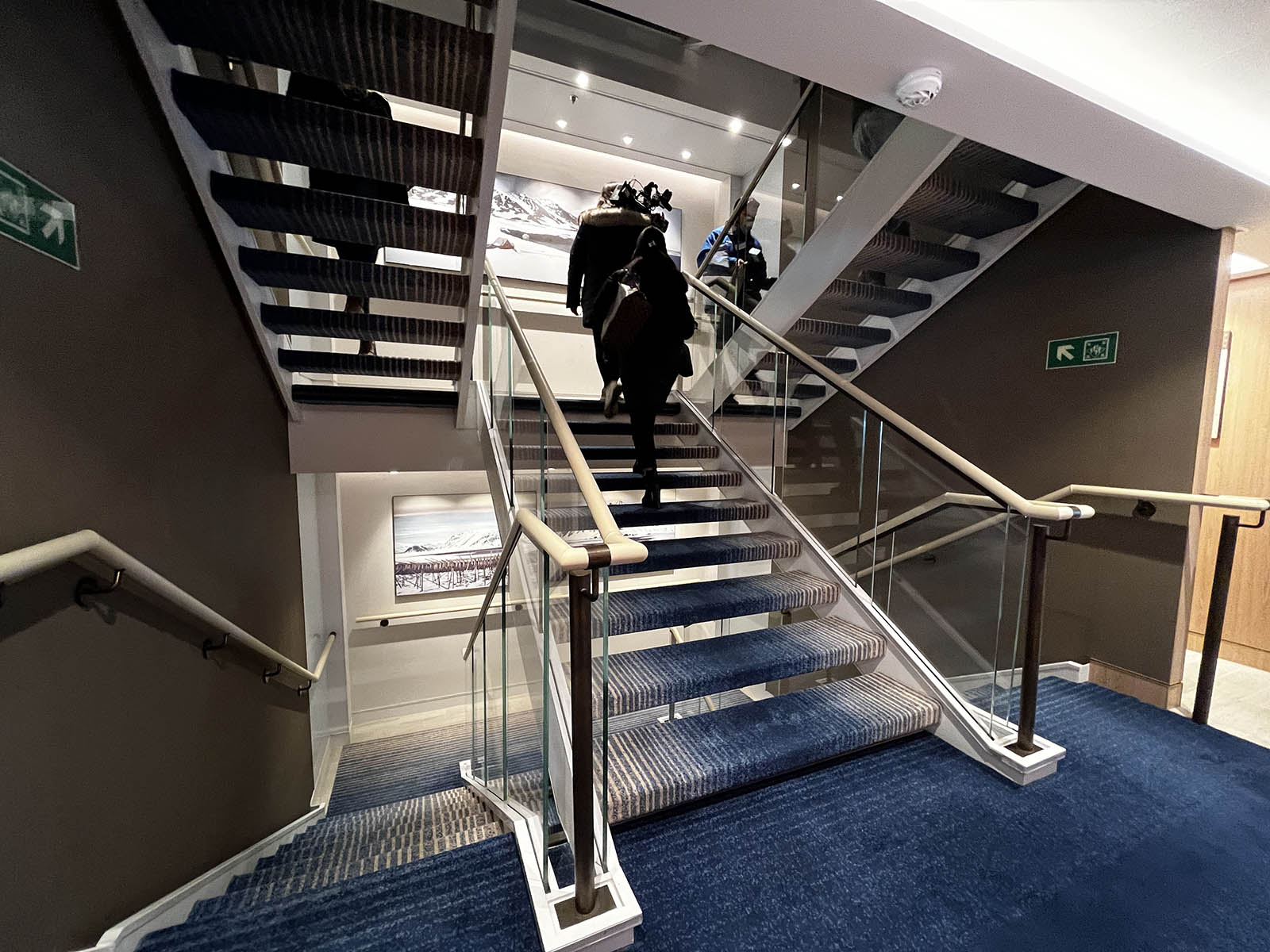 Dining room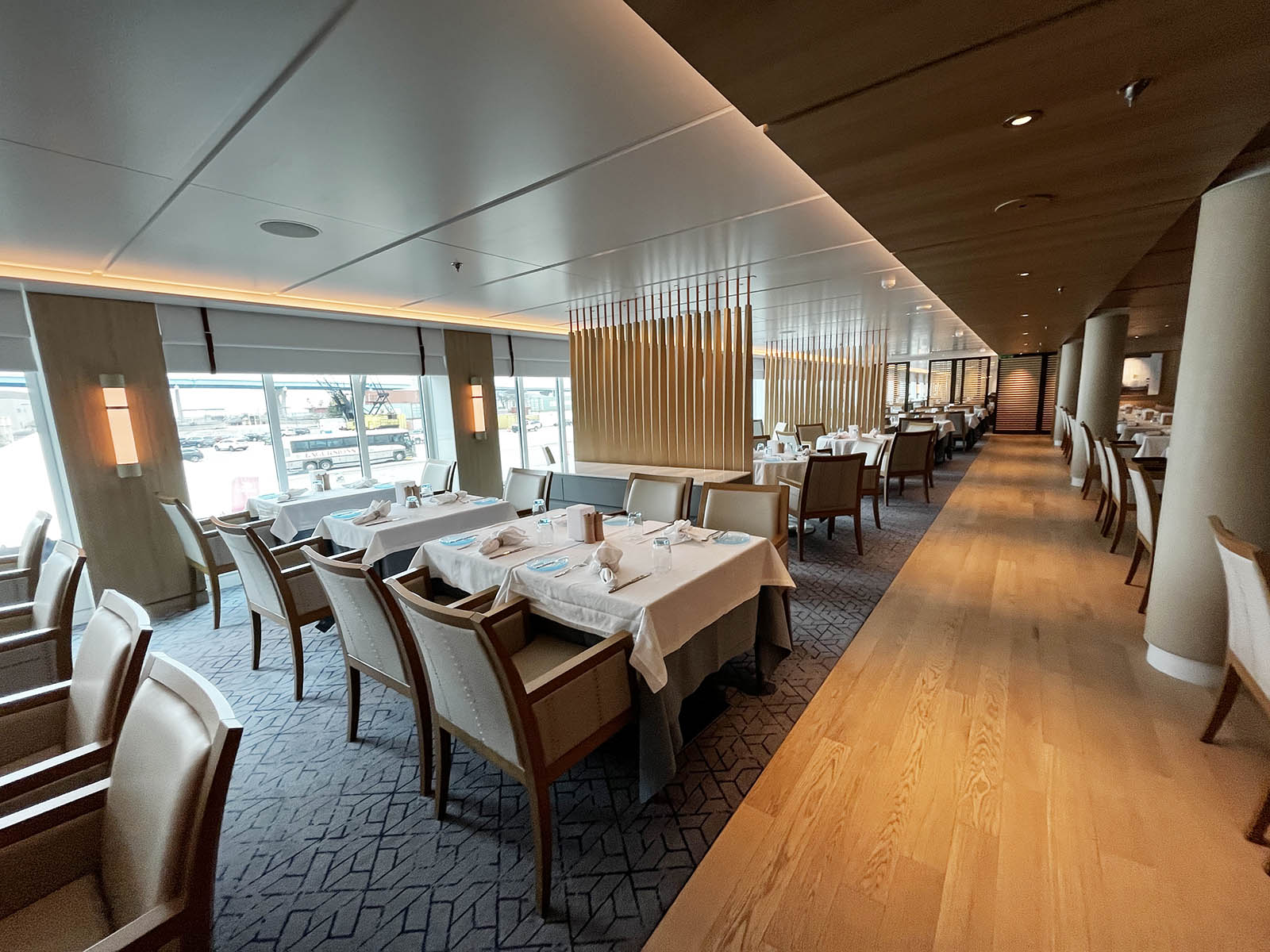 Fitness Center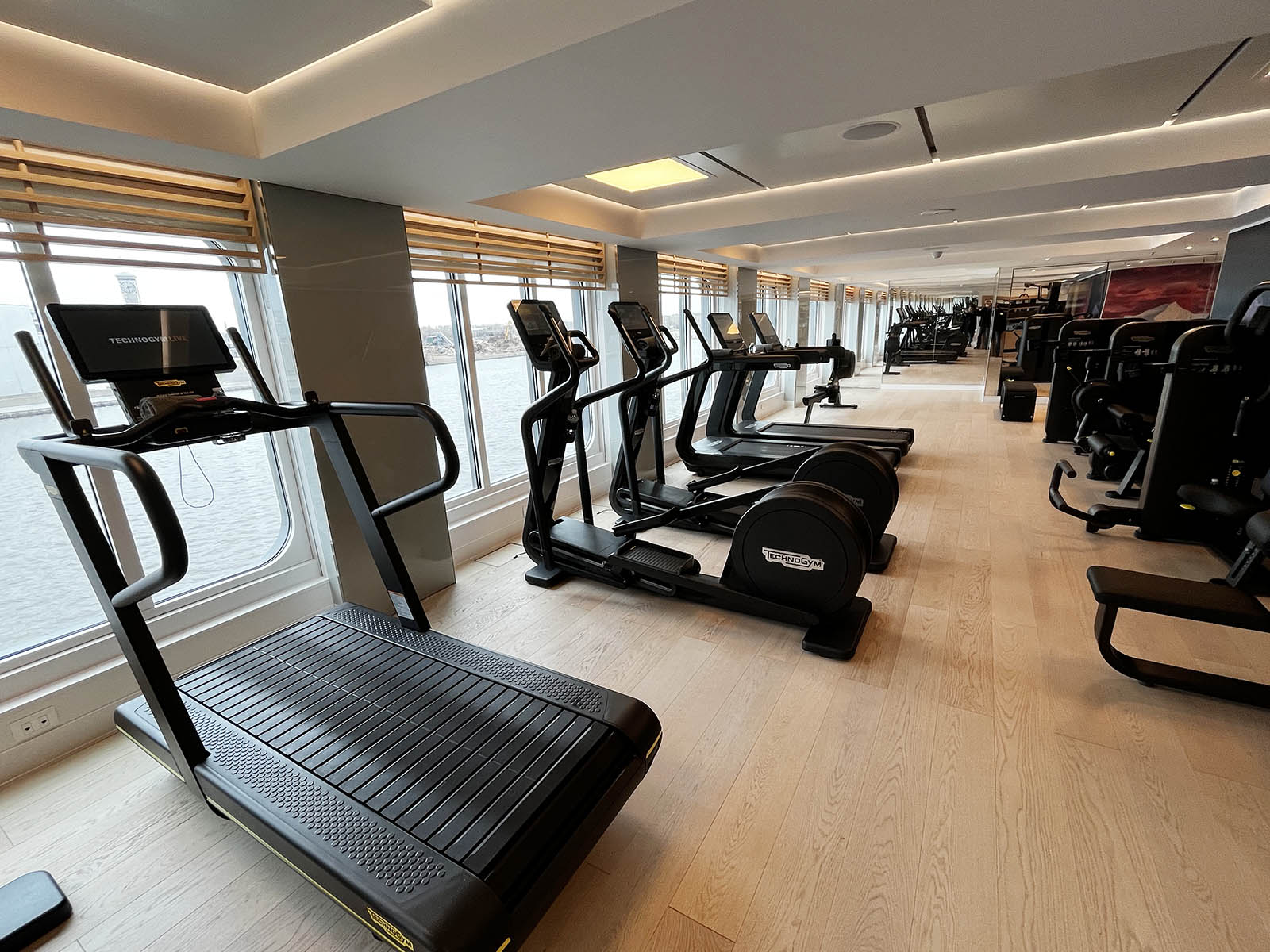 View down into the Hangar (tour vehicles)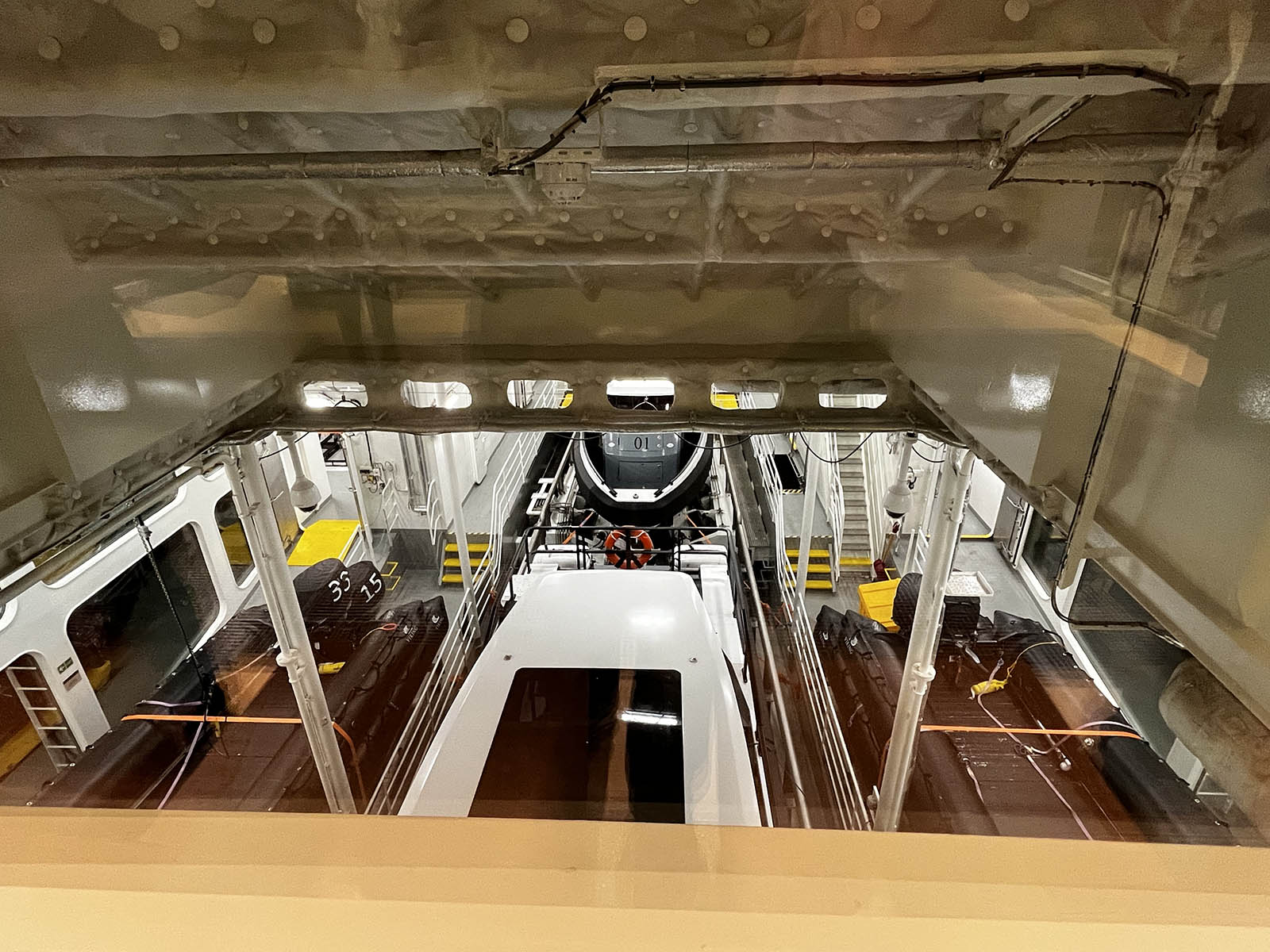 The Aula