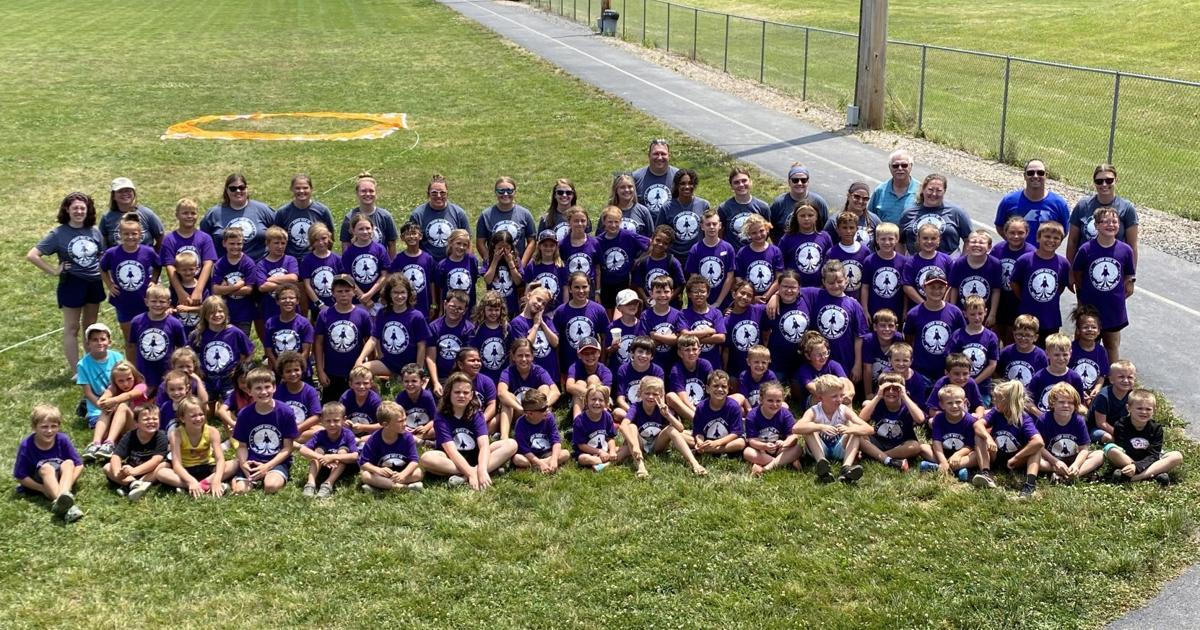 Campers enjoy summer activities | Local
Local youth wrapped up two separate weeks of fun on Friday, with the conclusion of Camp HCC at Detwiler Memorial Field.
Camp HCC is a two-week summer day camp for children in kindergarten through 6th grade held at Detwiler Memorial Field. The first week was film-themed and ran from June 20-24. The second week was space-themed and ran from June 27 to July 1.
Organized by the Huntingdon Community Center, the camp offered a variety of activities and excursion opportunities. The young people participated in various creative activities, physical activities, STEM projects, team building and more. Campers also enjoyed an afternoon at the Isett Community Pool during each camp week.
Kate Oser is co-director of Camp HCC and has been with the event for six years. She said that in the past two weeks the children had seen a film at the Huntingdon Cinema's Clifton 5 cinema and discovered Discovery Space, a children's science museum and learning center at State College with hands-on exhibits and activities suitable for toddlers.
She said Shelley Merrell, program coordinator for the Huntingdon County Library, came to do a book and craft activity with the younger ones each week. They also brought Dr. Matthew Beaky, a physics professor at Juniata College and director of the observatories, to experience water bottle rockets, solar system models and a model rocket with the kids.
"I think Camp HCC is a great opportunity for kids to participate in various activities and socialize with friends throughout the summer," Oser said.
Dare said the feedback seems to be positive every year and the camp continues to grow. The first week, 98 campers participated, and they gained six campers the second week.
"Our favorite part," Oser said, "was seeing the smiles on the kids' faces during the activities throughout the weeks."
This year's camp was sponsored by Mutual Benefit Group and the Huntingdon Community Centre.