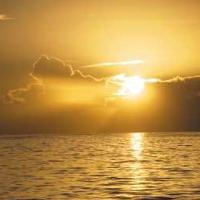 Editor's note: Local pastors partner with us to bring a message of hope and comfort to readers twice a week. Look for it on Sundays and Wednesdays.
A call from my daughter! She calls me almost every night, and it's often the highlight of my day. She always starts at the beginning of her day and tells me everything. You might think I'd get bored hearing what she ate for breakfast and what they talked about during the lecture, but the truth is, I'm enjoying every minute of it. The sound of his voice and his enthusiasm for his studies, his fun and joy in campus activities, even his little irritations during the day tell me about his life.
Add to that the fact that this is it for me. She tells me what's going on. That's what makes calls so special. I wait, every day, to hear what she has to say.
Someone is also waiting to hear from you. God wants to hear from you. He doesn't mind if you start early in the day. He doesn't mind if you tell him about your crash in traffic or get upset if you tell him what you told your kids in the heat of the moment. He wants to hear from you, because… it's you.
You are his creation. You were made as you are, and placed as you are, in your time and place. And he wants you to tell him your thoughts and your hopes, your loves and your fears. He can handle everything and even more.
"And pray in the Spirit on all occasions with all kinds of prayers and petitions. Bearing this in mind, be vigilant and always keep praying for all the people of the Lord. (Romans 6:18)
Consider the order and content of this verse:
First, Paul tells us to "pray in the Spirit," which means we must align our hearts with God's Holy Spirit. We need to keep asking ourselves what his perspective on our lives might be.
Second, Paul tells us that all kinds of occasions are good for prayer. So there is no excuse when we walk away from God. All kinds of times are good for praying!
Third, all kinds of prayers and requests are good for God to hear. It doesn't mean he will answer them the way we want, but it does mean he wants to hear them from us.
So call him!
Mike Beverly is a pastor at the Indian Springs Christian Church in Kingsport.
Mike Beverly is a pastor
at Indian Springs Christian Church in Kingsport.