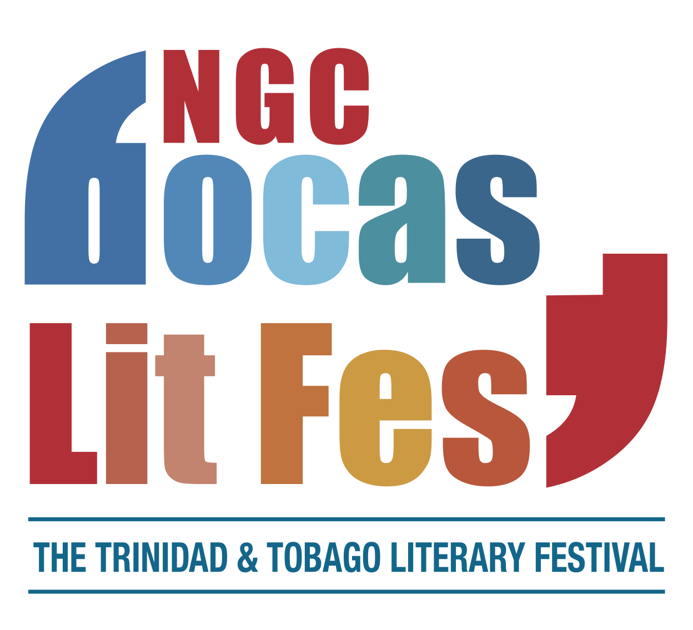 Bocas Book Bulletin Another kind of "only" | Local features
A monthly roundup of news on Caribbean books and writers, presented by the NGC Bocas Lit Fest.
Welcome to the latest issue of Bocas Book Bulletin, a monthly summary of Caribbean literary news, hosted by NGC Bocas Lit Fest, Trinidad and Tobago's annual literary festival, and published in the Sunday Express.
New versions
Disorientation: Being Black in the World (Random House Canada), the latest book by Trinidad writer, Giller Prize winner Ian Williams, is a collection of essays inspired by James Baldwin, "in which the staff becomes the door to 'entry to bigger ideas'. Specifically, ideas about race and racism, and how these intersect in sometimes unexpected and uncomfortable ways with other aspects of identity. According to the editors, Williams offers "a distinct perspective from the almost exclusively America-centric books on race topping the bestseller lists, due to one salient fact: he lived in Trinidad (where he did never been the only black person in the room), Canada (where he was often) and the United States (where, as a black Caribbean man, he was a different type of "only").
Ring (Coash House Books), the latest novel by Trinidad-born Andre Alexis, is the fifth and final novel in his groundbreaking "Cycle Quincunx," which began with Pastorale in 2014. Although the five novels are each isolated, they are linked by recurring characters, places, situations and themes. In Ring, Alexis explores the form of literary romance through the relationship between Gwen and Tancred, with magical elements, and a poem about the Greek goddess Aphrodite at the heart of the book.
Le Voyage (Mawenzi House) is a collection of poems by H. Nigel Thomas, the Vincentian Canadian writer best known for his novels and short stories. Bringing together older and newer poems "taken from a life of meditation on self, family, time and aging", the book "also reflects on political and social aspects of human life, such as pride. , abuse of power, racism and oppression. ".
In Cutlish (Four Way Books), his latest collection of poems, Guyanese-American writer Rajiv Mohabir "creates a form derived from Caribbean chutney music in order to counter the precariousness of a queer Indo-Caribbean speaker … By joining the disparities. son of his discolored linguistic heritage, often derided, multilingual, Guyanese Creole and Guyanese Bhojpuri, Mohabir mixes the ghosts that haunt the cane fields that his ancestors worked with the canonical colonial education of his elders ".
Aimé Césaire (University of the West Indies Press), a new short biography of the iconic Martinican writer by Elizabeth Walcott-Hackshaw, is the latest title in the UWI Press series of Caribbean biographies. Founder of the Négritude movement in the 1930s, Césaire "explored the contours of this African heritage and his complex identity as a black man born under French rule on the Caribbean island of Martinique", alongside a long political career.
Cuba: An American History (Scribner) by Ada Ferrer is an epic tale of the centuries-old relationship between the largest Caribbean island and its powerful neighbor to the north, "written for a moment that demands recalculation." Born in Cuba, Ferrer, now professor of history at New York University, "gives us a place at the forefront as we witness the evolution of the modern nation, with its dramatic record of conquest and colonization, slavery and freedom, independence. and revolutions made and undone ".
Awards and prizes
What Noise Against the Cane, the first book by Desiree C Bailey, from Trinidad, was shortlisted for the National Book Award for Poetry 2021. Founded in 1950, the National Book Awards, also awarded in the categories fiction, non-fiction, translated literature and children's literature, are considered among the most prestigious literary awards in the United States.
Newly published essay collection Disorientation: Being Black in the World by Trinidad-born Ian Williams (see What's New above) is a finalist for the 2021 Hilary Weston Writers' Trust for Non-Fiction Award for Best Canadian Book non-fictional. fiction of the past year. First presented in 1997, it is accompanied by a cash prize of C $ 60,000, making it the most lucrative non-fiction prize in Canada, open to writers who are Canadian citizens or residents.
Things I Have Withheld, a collection of essays by Jamaican-born Kei Miller, is one of 13 books shortlisted for the 2021 Baillie Gifford Prize for Non-Fiction, one of the genre's premier UK prizes. Formerly known as the Samuel Johnson Prize, it was renamed in 2016 to recognize the current sponsor, an investment management firm.
The new NGC Bocas Youth Writer Award was launched in August during the very first NGC Bocas Youth Fest. This new award, which will be awarded annually, will recognize the most influential young person (aged 25 or under) in the literary arts field in Trinidad and Tobago over the past year. Youth writers of all genres are eligible, including poetry, dramaturgy, fiction, creative non-fiction, journalism, screenwriting, spoken word writing, blogging, and song lyrics. The winner will receive a cash prize of TT $ 5,000. The deadline for nominations is October 19, 2021 and the winner will be announced in December. For guidelines and the online nomination form, visit www.bocaslitfest.com/youth/writeraward.
Other news
The current season of the popular NGC Biography and Bookmarks Interview series, hosted by the NGC Bocas Lit Fest, continues weekly through October 10. Under the theme "Telling Complex Family Stories," the series features in-depth conversations with authors of recent books of all genres, plus readings. The next two episodes feature Maisy Card, author of the novel These Ghosts Are Family, on October 3, and Lawrence Scott, author of Dangerous Freedom, on October 10. The biography and bookmark episodes are streamed live on Facebook Live via the NGC Bocas Lit Fest page. .
NGC Bocas Lit Fest also continues its series of monthly workshops in October, with an online workshop on October 30 titled "From Short Story to Novel", led by writer Sharma Taylor, former winner of the Johnson and Amoy Achong Caribbean Writers Prize. The registration procedures and the calendar of the other workshops for 2021 are online at www.bocaslitfest.com/ateliers.
In memory
The Trinidad-born writer, storyteller and librarian, who spent much of her career in Britain, died on August 10 at the age of 93. The author of several storybooks, Hallworth has worked as a children's librarian and has played a major role in promoting storytelling to reach a diverse young audience. She was a co-founder of the UK Society of Storytelling, and has appeared on television and radio frequently. Her 1996 book Down by the River was nominated for the Kate Greenaway Medal.
Trinidadian writer, storyteller and folklorist Al Ramsawak died on September 25 at the age of 91. Known for his popular children's stories, of which he has written more than 300, Ramsawak has regularly published his work in the Trinidad Guardian, as well as several books. In 2004, he received the Hummingbird Silver Medal, one of T & T's national awards, for his work in folklore and culture.
Caribbean Best Sellers
The independent Paper Based bookstore (paperbased.org) shares its best-selling Caribbean titles last month:
1. The bread that the devil kneads, by Lisa Allen-Agostini
2. Pleasantview, by Celeste Mohammed
3. Salt, by Earl Lovelace
4. One year of ugly, by Caroline Mackenzie
5. Miguel Street, by VS Naipaul