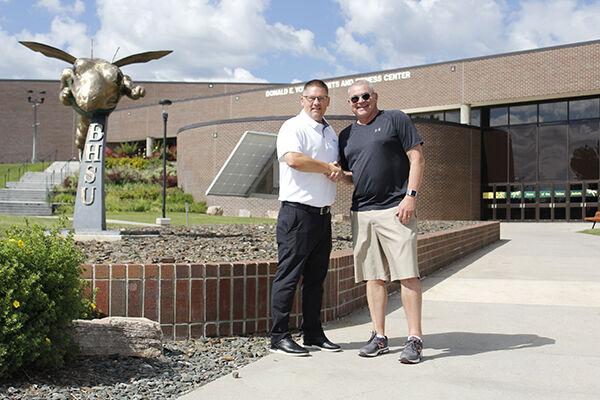 Black Hills State University Has New Director of Activities | Local sports
SPEARFISH – For the first time in 16 years, Black Hills State University athletics has a new athletic director.
Padraic McMeel begins his first full day today as athletic director of the Black Hills State athletic department, replacing Jhett Albers, who announced his retirement earlier this spring.
"I am delighted to welcome Padraic McMeel to our Yellow Jacket family," said Laurie Nichols, President of BHSU. "His experience and knowledge of college athletics will be invaluable to BHSU. I also thank Jhett Albers for everything he has given to BHSU over these many years, and wish him the best in his retirement.
McMeel comes to Black Hills State from the University of Arkansas at Monticello where he was Associate Vice Chancellor and Director of Athletics from 2018-2021.
"I am thrilled to join the Yellow Jacket family and look forward to getting into track and field," said McMeel. "I am honored to take on the role of Jhett here at BHSU. He had a lasting impact on campus and in the Spearfish community, during his time here. "
Albers has served as the Yellow Jackets' athletic director since 2006 after joining the Black Hills State coaching staff in 1999 as a volleyball coach.
As Sports Director, Albers was responsible for the direct supervision and day-to-day operations of the Sports Department at BHSU and the Donald E. Young Sports & Fitness Center for 16 years.
"I am extremely grateful to BHSU for the opportunities that have been offered to me over the past 22 years," said Albers. "This is an exciting time for BHSU and I look forward to continuing to follow and support the athleticism of the Yellow Jackets. I am convinced that with the arrival of Padraic, the athleticism of the Yellow Jackets will continue to evolve in a positive direction.
To read all of today's stories, Click here or call 642-2761 to subscribe to our electronic edition or home delivery.