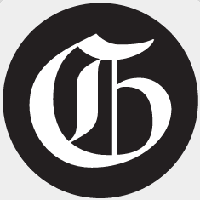 AROUND TOWN: Pasta in the Park, a time for fun and serious fundraising for TESSA | Way of life
It's been about pasta and top competition chefs for 30 years — and on August 27, 11 more teams answered the call for 1970s-themed pasta at the park.
As tradition dictates, they raised money for the non-profit TESSA under a large white party tent on the grounds of Myron Stratton Home, complete with crazy costumes and music from the decade chosen this year.
The teams were up for the votes: Ziebell's Cucina; Forensic Nurse Examiners/UCHealth; Downtown Chapter of the Success Collective; ANB Bank; Colorado Springs Utilities; Peace, Love and Pasta; Source rescue mission; Wolfe and Key Marketing; Fort Carson Sexual Harassment and Assault Prevention and Response Program; Ent Credit Union; and The Gazette.
Wine distributors, distilleries and breweries have paired samples to accompany the different pastes.
Brittney Hansen and her team from The Success Collective, with their name for the night The Pasta Collective, received the top votes as the 2022 champion.
After the competition, guests learned about TESSA's work for victims of domestic violence, sexual violence and human trafficking and raised $144,000 for this mission.
TESSA allows these victims "to resume the life that is rightfully theirs".
CEO Anne Markley said there were 20,000 victims "every year" and 50% of those in the Safehouse were children. TESSA "is the light in the dark," she said.
Survivors shared their gripping stories in the evening's video. One was a girl whose father murdered her mother. A young woman had been strangled by the man she loved. A man who needed help planned his suicide and was told how to contact TESSA. A woman was 8 years old and saw her mother being abused but couldn't do anything. A woman survived abuse with the help of TESSA and says, "I am finally free and I can give my children the life they deserve. A young woman admitted that "the hardest thing is to take the first step" to escape abuse.
Markley warned: "Don't ask a victim 'why are you staying?' Instead, 'what can we do to keep them safe?'
TESSA, law enforcement and those on the ground are seeing an increase in violence against victims, Markley said. However, just a week before Pasta in the Park, TESSA was alerted that she would no longer be receiving nearly half of the protective orders needed.
"It has an impact on these victims," she said.
According to TESSA advocates, 1 in 4 women and 1 in 7 men in the United States have been abused in a domestic violence situation.
TESSA's local history dates back to May 1977, when a higher rate of calls to local law enforcement from women being threatened or assaulted by their partners. Prior to that, it had been considered a private matter, the nonprofit organization said. Until 2001, TESSA was known as the Center for the Prevention of Domestic Violence. As it has become more multifaceted, Markley said, the name has been changed to TESSA for Trust, Education, Safety, Support, Advocacy. Assistance now also includes Housing First, Project LIFT for solicitor relations and counseling services.