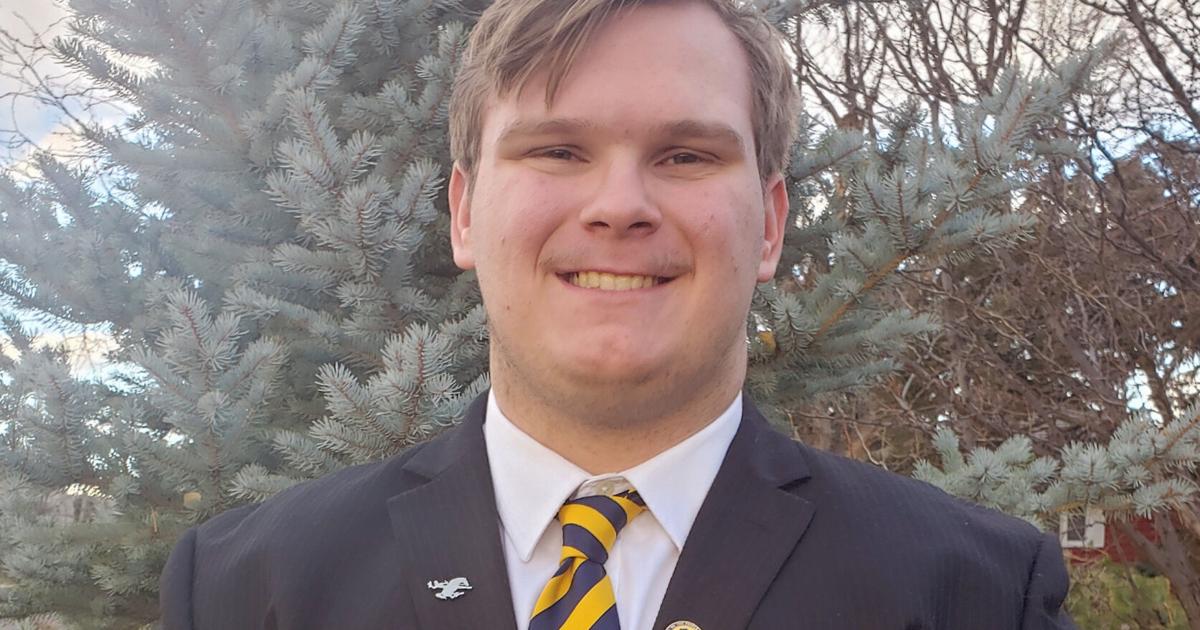 Academics for All: Murdock Hosts Tabletop Group at SHS | Local News
SHERIDAN – The Academics for All Committee recognizes Wayne Murdock as this week's Summit Award winner. Murdock is a senior at Sheridan High School and earned a 4.0 GPA during his high school career.
During his time at SHS, Murdock proved to be a determined and high-achieving scholar. The course load he has chosen indicates both a diversity of interests and a desire to climb to the highest academic heights possible.
Murdock's first three years at SHS included an extensive and rigorous schedule, with courses including Computer Aided Design and Drafting, Honor Choir, six Advanced Placement courses, and multiple concurrent enrollment opportunities at Sheridan College.
In his senior year, however, Murdock demonstrated even greater academic prowess by completing a comprehensive seven-course AP curriculum. After graduating, Murdock will have completed thirteen of the AP courses offered by SHS.
Lonna Forister, a math teacher at SHS, said Murdock is intrinsically motivated and equipped to succeed.
"Wayne's natural ability and intelligence, as well as his character, positive attitude and drive are key to his learning process," Forister said. "He has demonstrated excellence in everything he thinks, which makes me believe that there will be no limit to his growth and accomplishments in college and beyond."
Murdock said it is a love of learning and natural curiosity that propels him forward academically.
"I love to learn," Murdock said. "It's not hard to stay motivated once you have something you really enjoy doing."
This motivation also resulted in Murdock being recognized as a National Merit Semi-Finalist with pending finalist status at this time.
In addition to his pursuit of academic excellence, Murdock prides himself on being involved in his school and community outside of the classroom. Murdock helped launch and is currently president of Tabletop, an SHS organization that brings students together to enjoy community, tabletop games, arts, and other activities.
"The table is about community," Murdock said. "It's about connecting with each other, especially given the challenges of COVID. It's about promoting social and emotional health while bringing people together face to face.
Andy Wallenkamp, ​​SHS educator and Tabletop advisor, said Murdock has thrived in his leadership roles with Tabletop.
"Wayne really has the best heart and he's willing to do whatever he can for anyone," Wallenkamp said. "He's the most tolerant student I've met, and he really goes out of his way to make everyone feel safe."
Murdock also developed a passion for the performing arts. Having first found the theater stage during his early high school years, Murdock auditioned and was cast in WYO Theater's gala production of "Catch Me If You Can" in 2019 as a sophomore. This year he is involved in the SHS production of "The Little Mermaid", playing the role of Scuttle.
Considering his many successes, Murdock said he wouldn't be where he is today without the support of his family.
"My sister Amy always pushed me. We were always close," Murdock said. "And my parents were always so supportive. They taught us to put school first and they encouraged us to go out. out of our comfort zones and trying new things.
After graduating, Murdock will attend Purdue University where he was accepted into the College of Engineering.
As for what field of engineering he might pursue or where he might go after college, Murdock simply said, "There are lots of possibilities. I will see what calls me.
Wayne Murdock is the son of Denise and Leland Murdock.